Synopsis: Indians will soon be able to enjoy the longest river cruise journey as the Antara Luxury River cruise is all set to provide tourists with a new cruise ride experience. The Grand Cruise journey will begin from Kashi in Uttar Pradesh and will terminate at Dibrugarh in Assam. In this journey, the cruise will pass through 27 small rivers, five states, and two countries.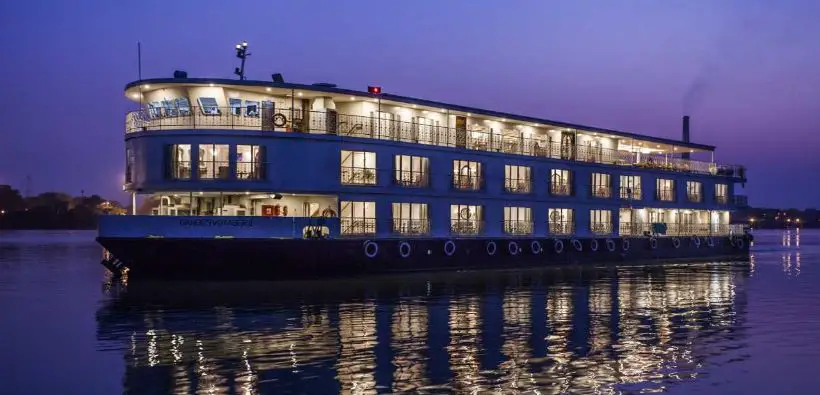 What can be better than having both offshore and onshore experience while you are on a cruise journey? If a cruise journey has been on your list for a long time then soon you will be able to experience it in the country itself. Antara Luxury River cruise company has announced to provide a superlative cruise experience to the tourists and this will be the World's Longest River Cruise Journey ever for the tourists.
Traveling is not just visiting different places, it's more about collecting one on one experiences about the culture, tradition, developments, and insights of a new place. To make this possible for tourists, Antara Luxury River Cruises has decided to launch a new cruise experience that covers five states and two countries in approx 53 days. This cruise ride will be a 3000 miles long journey and perhaps it will be the World's Longest River Journey.
Through this cruise journey, tourists will be able to explore the culture and traditions of two different countries and five states. Also, the cruise will pass through 27 small rivers flowing through different states. This longest cruise journey will start in December 2022 from Kashi, UP and after a long journey of 53 days the journey will terminate at Dibrugarh in Assam. 
The Grand Cruise journey is the best way to capture the scenic spots across the shoreline of five states. Tourists would be able to visit various Archaeological Sites, UNESCO-Protected Spots of Sundarbans, Bangladesh, and a few eastern states of India during this journey. Prior to entering India, the voyage will take the travelers to various locales like Barisal, Bagerhat, and Dhak in Bangladesh.
The chairman of the Antara Luxury River cruise, Raj Singh said in a conversation that the tourists will also get a chance to visit Matiari where they will get to see handmade brassware and textiles. These brasswares and textiles are being designed by villagers right in front of your eyes using primeval techniques. Apart from this, the itinerary will include a stay at Vikramshila – the largest Buddhist monastery, Nalanda – a renowned Buddhist monastic university in Bihar and Bhagalpur. 
This will be a great chance for the globetrotters, nature lovers, cultural enthusiasts as well as history buffs to explore Indian cultures. Tourists who want to enjoy this ride can pre-book their seats from the Antara Luxury River Cruise website.
The post Indians will soon get a River Cruise facility to commence their World's Longest River Journey appeared first on World Tour & Travel Guide, Get Travel Tips, Information, Discover Travel Destination | Adequate Travel.