Synopsis: Hong Kong is facing a rapid rise in COVID-19 cases within one month of removing the restrictions. The numbers have been multiplied several times in these few days than in the past two years.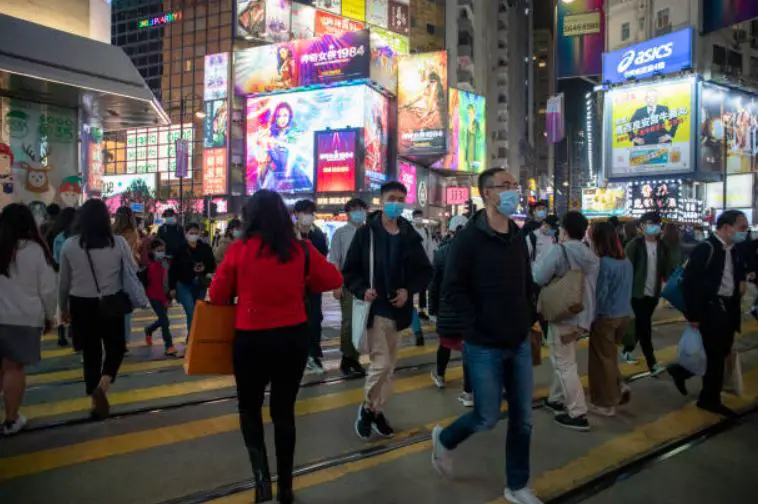 Hong Kong had recently opened its doors to international visitors on May 1, 2022, after two years of extended rupture. The decision to remove all the restrictions was taken by the government after considering all the necessary conditions relating to the health of the citizens. But, it seems like this decision is not working well as the country is again facing a surge in cases.
It's been a month since the government decided to lift all the COVID-19 restrictions. Statistically, it is proven that the number of cases in the last month has surpassed the figures from the last year. The situation is still not under control and things are getting worse day by day.
Within one month of removing the restriction, the count of international flights has doubled from 19 to 38. Also, the number of international visitors to Hongkong has doubled and the data definitely will not stop here. Only residents and domestic flights were allowed to enter the city since the virus was detected in the country. But after seeing that the situation is getting back to normal. The government has decided to remove the travel restriction from May 1, 2022. 
The country is expecting to see more international tourists in the coming months this year but the situation is completely opposite now. Presently, the government is again deciding to put a halt to welcoming international visitors. As it will at least stop the virus from spreading across the countries. 
After easing the restrictions, several overseas travelers were detected with COVID-19 infections. Prior to this, the last cases were detected in January but now the data is multiplying rapidly. The data says that more than 800 people have been detected with the infection since 1 May and all of them are presently under strict observation of healthcare officials.
Recently, the Hong Kong government has decided to lower the isolation days from a fortnight to seven days for overseas arrivals, and now this sudden surge in cases has created a straining situation in the country.
In the past two years, the country has already seen huge financial losses. Now, when they had removed all the restrictions and had anticipated more visitors the situation is again getting out of hand. In a conclusion, Hong Kong is not ready to go back and announce an immediate lockdown.
The post Hong Kong is facing upsurge in COVID-19 cases after ease of travel restrictions appeared first on World Tour & Travel Guide, Get Travel Tips, Information, Discover Travel Destination | Adequate Travel.