Synopsis: The Goa Tourism Development Corporation (GTDC) recently launch a Monsoon Trekking program in the hinterland areas to boost tourism. GTDC Chairman and MLA Dr. Ganesh Gaonkar tell the media about this program at a launch event held at Tambdi Surla in South Goa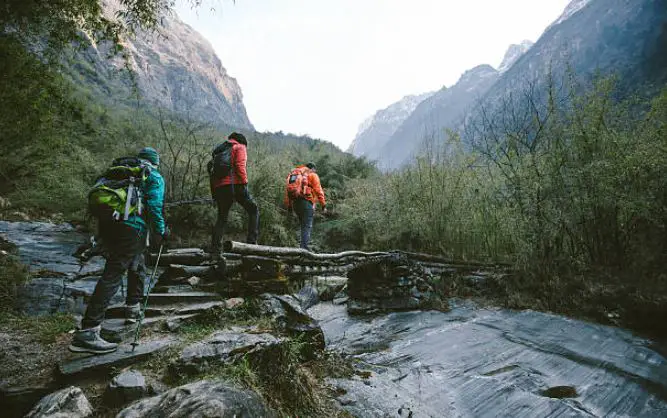 Goa is always on the top among vacationers and honeymooners for its pristine beaches but there is a lot more to explore here besides beaches. There are dense hinterlands where you will get fresh air free of cost. To promote tourism in these hinterlands, Goa started 'Monsoon Trekking' for visitors. 
GTDC Chairman and Sanvordem MLA Dr. Ganesh Gaonkar launched the Monsoon Trekking program to boost the economy of the country. 
Goa being a tourism favourable state always seems to attract tourists from around the world. According to reports, more than eight million tourists visit Goa every year and 90% of them prefer to stay on beaches rather than in the hinterlands. This is the reason why Goa tourism decided to launch this monsoon trekking program. 
With this move, the Goa tourism department and Dr. Ganesh Gaonkar is anticipating promoting hinterland tourism. Dr. Gaonkar added that this program will compel tourists to visit the hinterlands and explore the unrevealed beauty of Goa. There are so many things in these hinterlands that tourists will never find on beaches. A stay amid the lush greenery would pacify anyone's soul. Moreover, people will get to breathe fresh air here at no cost. 
This Monsoon trekking program will also be seen as a great initiative to increase employment options in remote areas of Goa.
While delivering information about this program, Dr. Gaonkar assured tourists about their safety. He said, "Your safety is of utmost importance." He added that only certified tourist guides will be provided to the tourists that will be trained by the Forest Department and GTDC. 
According to the information provided by GTDC Managing Director Nikhil Desai, the first series of monsoon trekking has already started. However, they are planning to extend this program in other areas including Dudhsagar waterfall. Presently, this trek will be organized only on Sundays.
The overall trek will be of four hours under which tourists will get to see captivating flora and fauna. By the end of the trek, they will get to know about the unadulterated beauty of these hinterlands.
The post Goa started 'Monsoon Trekking' to boost Tourism in the hinterland areas appeared first on World Tour & Travel Guide, Get Travel Tips, Information, Discover Travel Destination | Adequate Travel.