Synopsis: Airports in Europe are facing huge difficulty to accommodate a large number of travelers. Hundreds of flights have been canceled which has created a ruckus at the airports. Long queues and flight delays are causing problems in Europe airports.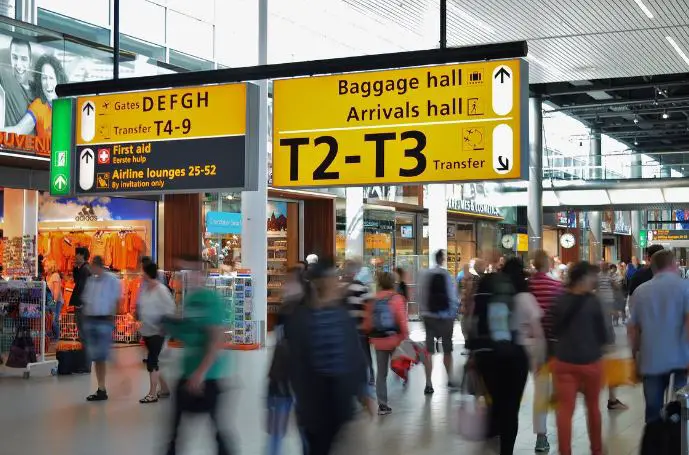 It is a difficult time for many European travel hotspots as airports and airlines struggle to manage tourists coming from all over the world. After Covid, the demand for traveling overseas has increased and people are witnessing long queues and delays at airports.
Hundreds of flights have been canceled which has created a ruckus at the airports. Travelers are facing problems because of long queues and flight delays. Standing in long queues for hours while waiting for flights and then they are informed that their flights are canceled. It's quite frustrating!
In some European countries' airports, people are standing in queue for hours for luggage collection and passport control at airports in Europe. Almost all European countries facing this situation and the system is unable to handle the situation.
Scandinavian airline on Monday canceled more than 150 flights. The worst part about this situation is that more than half of the flights were scheduled but were canceled because of pilot strikes. Pilots were on strike because of the crackdown on pilots' salaries. The canceled flights affected around 30,000 passengers every day.
The aviation firm Cirium's data reports that more than 350 flights were canceled in the United Kingdom airport between June 24 and June 30. Compared to 2019, the number of airplane cancelations increased by 158% in 2022. The problem has occurred during the peak summer time in Europe which is from July to mid-September.
European countries are facing trouble in accommodating a large number of passengers. Fewer staff members have also created a problem for maintaining the decorum and proper management at the airport. Heathrow, the busiest airport in London asked airlines to reduce the number of flights because the number of passengers exceeds what it can accommodate.
Another airline, easy.Jet cut down thousands of flights to avoid the disorder at the airports. Post-Covid people want to travel around the world and are planning trips with family and friends. However, it has become difficult for airports to rejuvenate the environment and management at airports like pre-Covid.
The post Americans planning for a Europe trip this summer must prepare for a chaos appeared first on World Tour & Travel Guide, Get Travel Tips, Information, Discover Travel Destination | Adequate Travel.