Synopsis: With the aim of stopping overcrowding and promoting sustainable tourism, Spain introduced a new cap policy. Under this policy, the daily number of visitors to the popular attraction is restricted.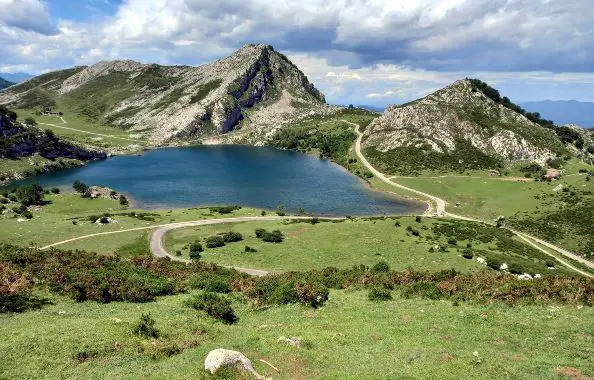 Spain is a beautiful European country with plenty of tourist attractions. There are towering mountains, famous churches, and world-class monuments that can surprise anyone with their magnificence. But according to the latest Spain travel news,  visitors now have to wait for an extended period or arrive early to see these places in Spain. 
Spain has introduced a new capping policy to stop overcrowding at popular tourist attractions and promote sustainable tourism in the country. Earlier this year, Spain's PM, Pedro Sánchez, made an announcement to start the free train travel scheme in September, which was a sign to promote tourism in the country. However, after this Spain travel news about tourist capping, it is obvious that Spain has some other plans. 
According to a report by the Eco-union association, tourism in national parks has increased by 77 percent over the past 20 years, with almost 16 million visitors each year. After the COVID pandemic, people became more inclined to visit natural parks in Spain to avoid crowds, which has increased the crowds at these places. To stop overcrowding in popular tourist spots in Spain, the government has decided to impose a cap on tourist numbers. 
Which areas have imposed limitations?
There are several tourist attractions in Spain where this restriction is applicable, and no more than the specified number of tourists are allowed to enter the premises. Here is the list of places where the cap is imposed, among which most are popular national parks in Spain. 
The government has imposed a per-day cap on tourists at Doana National Park in Andalusia; Catedrais Beach in Galicia; Aragón's Ordesa y Monte Perdido National Park in Aragón; Covadonga Lakes in Picos de Europa National Park in Asturias; Maritimo-Terrestre de Cabrera National Park in the Balearic Islands; the islet of San Juan de Gaztelugatxe in Basque Country; Mount Teide National Park in the Canary Islands; Lanzarote's Timanfaya National Park; Maspalomas beach in Gran Canaria; and there are many more locations across Spain where the government has imposed per day cap on tourists.
The post Planning to see top attractions? Know about the latest caps appeared first on World Tour & Travel Guide, Get Travel Tips, Information, Discover Travel Destination | Adequate Travel.