Synopsis: Good news for photography enthusiasts as they can now post their pics instantly from Africa's highest mountain, Mt. Kilimanjaro. Tanzania Telecommunications Corporation recently completed the broadband installation on Mount Kilimanjaro's slopes in Tanzania, Africa on August 16.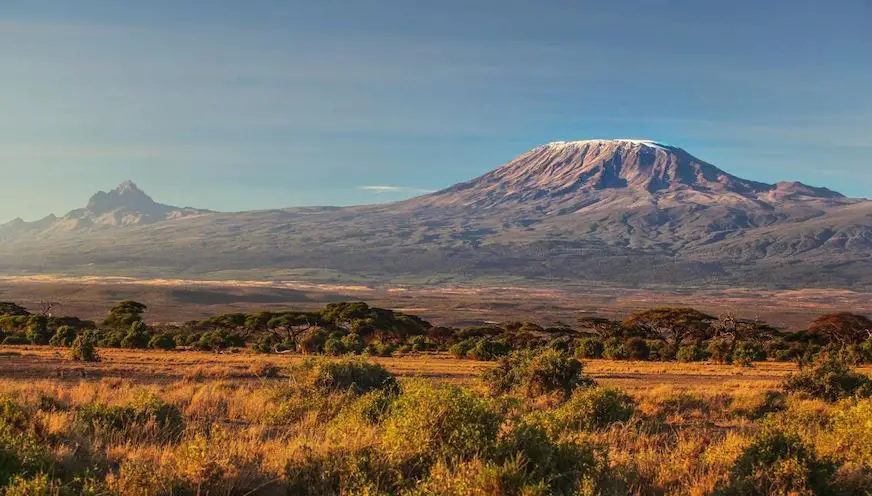 Mt Kilimanjaro is the tallest free-standing mountain in the world and the highest mountain in Africa at 19,341 feet (5895 meters). It is located in Tanzania, East Africa, and is the highest point on the African continent. Previously, there was no internet network nearby this African mountain but recently Tanzania Telecommunications Corporation set up a broadband installation on this mountain after which visitors are now posting their pictures instantly on their social media accounts. The broadband installation on the slopes of Kilimanjaro was completed on August 16, and the mountain will soon get internet connectivity by the end of the year.
Tanzania is an East African country that is quite popular among tourists for its wilderness areas, but people also like the hustle and bustle of beautiful cities in Tanzania. Mount Kilimanjaro is also located in this country and it is the highest point in Africa. This mountain is a dormant volcano in Tanzania with three volcanic cones, namely Kibo, Shira, and Mawenzi.
According to recent African news, the installation of the internet on this renowned Kilimanjaro mountain range is no less than a historic moment for the entire country. Referring to this, Information Minister Nape Nnauye stated that previously, visitors had to face a lot of problems due to no internet connectivity while trekking to the summit of Mt. Kilimanjaro. Furthermore, it was quite risky for porters to work without the internet. However, after the installation of broadband, visitors can now comfortably stay in touch with their groups. 
During the service launch, Information Minister Nape Nnauye said that "visitors will get connected (up to) this point of the mountain." He further added that the summit point, located at 5895 m (19,300 ft) height, will soon get internet connectivity by the end of the year.
Mount Kilimanjaro is a popular tourist attraction in Tanzania, part of a renowned national park and a UNESCO World Heritage site. This mountain peak is a major source of revenue for the country. About 35,000 climbers make an attempt to ascend it each year.
According to plans published by the Tanzanian government last year, a cable car would be built on the southern side of Kilimanjaro. However, a number of environmentalists, climbers, and expedition companies strongly disapproved of the choice.
The post Africa: Post your pics instantly from 5,895 m high Mt Kilimanjaro appeared first on World Tour & Travel Guide, Get Travel Tips, Information, Discover Travel Destination | Adequate Travel.