Prague is an enchanting city and the most beautiful of all European capitals that reels it's visitors in and tempts them never to leave. Visiting Prague at Christmas or in winter is even more enchanting as Squares are overtaken by Christmas Markets and the lights come out in force. Below We've written a complete list of the best things to do for Christmas in Prague from the best Christmas market in Prague through to the Christmas treats you must try:
Christmas Activities in Prague
1. Visit a Christmas Market
There will be several Christmas markets popping up all around Prague this month, giving last-minute shoppers a chance to find special gifts for their loved ones. Each of these Christmas markets at Prague will have an extreme variety of items to purchase including ceramics, jewelry, wooden toys, candles, ornaments, puppets, dolls, and festive treats. While the idea of Christmas things to do in Prague is to go shopping, you don't actually have to purchase anything at these Christmas markets and if you're still not familiar with the area, it's worth noting that many of these locations are included on free Prague walking tours.
Prague Castle

Old Town Square

Wenceslas Square

Republic Square

Havel's Market

St. George's Basilica
2. Take a Walk the Vltava River at Night
We prefer you the only things to do in Prague for Christmas more magical than Prague at Christmas is Prague at night time in December, as the whole city lights up and drowns in Christmas lights. You can take a stroll from the Prague Dancing House down to the Charles Bridge for magical views you can capture this beautiful picture in your camera for the memory.
Read More: Christmas Celebration in Bangkok




3. Take Your Kids to Disney on Ice
If you're looking for a fun and family-friendly activity, consider taking the kids to Disney on Ice: The Ice Kingdom.  This event will feature several notable Disney characters including the cast of Frozen, The Lion King, Toy Story, Finding Dory, and of course Minnie and Mickey Mouse. In addition to all the memorable characters you'll see, this event will also feature the Academy Award-winning song Let It Go. The ticket worth €100, starts on Dec 14th, 15th at O2 Arena. Choose one of these things to do in Prague at Christmas and make Christmas memorable. 
4. Climb to the top of the Old Town Tower
The view from the Old Town Tower is one of the best ways to see the city from above, it is especially beautiful and one of the things to do in Prague on Christmas as you can also see the Christmas markets and their happenings from a bird's eye view. The ticket price is around 9 euros and if you're not feeling like the exercise, there's the option to take the lift to the top.




5. See Jim Jefferies Perform Stand-up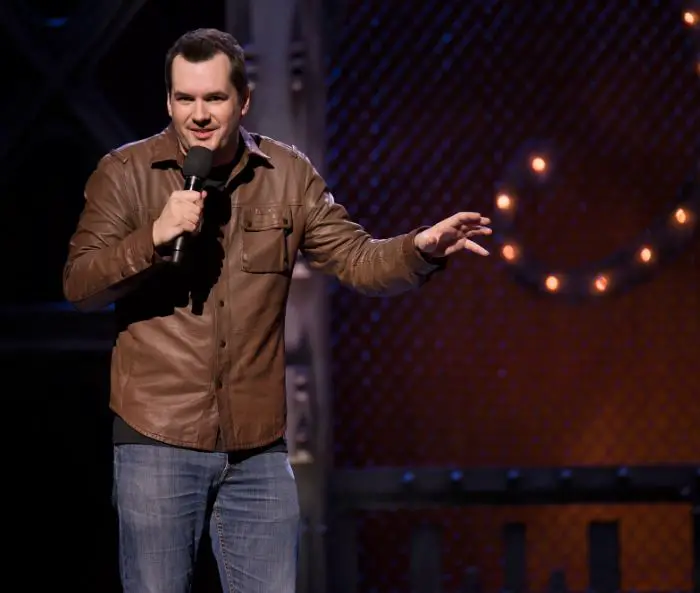 If you need a good laugh, the famous comedian Jim Jefferies will be performing his stand-up act at the Congress Centre in Prague this month. This is an excellent opportunity to see one of the funniest comedians in the world live on stage, especially if you're a fan of his work. Listening to Jim is must be considered in things to do in Prague during Christmas. Jim will only be doing one show, so it'll be important to get tickets as soon as possible because they will sell out pretty quickly. The tickets are worth of €130 and on December 9th at Congress.
Read More: Christmas markets in Sydney
6. See the Swans on the Vltava River
At the point when you way from the Old Town Square to the Castle and Castle Hill, make certain yourself to stop to visit the swans as you land on the palace side of the Vltava River. These excellent creatures are very individuals benevolent simply make certain to give them a lot of room. 




7. Meet Tutankhamun
If you have no idea about things to do in Prague on Christmas day, meet the Egyptian Pharaoh, but there will be a limited exhibition about Tutankhamun at the National Museum this December. In addition to several historic artifacts from ancient Egypt, there will also be a statue of the young pharaoh and a multimedia presentation all about his life. The tickets of worth Tickets, 12.52 € Family Tickets (2 Adults + 2 Kids) is worth 20.35 € and Children 6 years and younger get in free.
8. Try Trdelník
If you want something for Instagram stories you can go for Czech food, it can't be missed at Christmas because it is known in one of the things to do in Prague on Christmas day and almost every response included Trdelník. This famous Czech treat is emptied out baked good mixture shrouded in cinnamon sugar and now prevalently beat with delicate serve dessert. You can find a whirlwind of flavor combinations at the Good Food Coffee and Bakery at 8 Karlova, the main street that connects Charles Bridge and the Old Town Square.
Read More: Christmas Celebration In Venice
9. After Christmas Celebrate New Year's Eve
There are several different ways to celebrate Christmas in Prague, including the fireworks that will be launched at midnight in popular locations such as Prague Castle, Wenceslas Square, and Old Town Square. As you may have guessed, it's entirely free to enjoy these fireworks, so you won't have to pay a dime to participate in this activity. That said, if you're looking for a special experience, local boat tour companies will be offering New Year's Eve cruises allowing you to see the fireworks from the water.
10. Don't miss Ice-skating on Christmas
Ice skating may arguably be the best activity to mingle with the locals and also things to do in Prague at Christmas time, who still like to get fresh air and exercise in the Czech winter. Surprisingly sophisticated rinks pop up in various locations around the city during the coldest months of the year. You can rent skates at most; take a whirl on the ice at the Old Town Square to get your heart pumping. Or try the considerably bigger rink at Na Františku, located near the Convent of St. Agnes.



11. Enjoy Concerts and Performances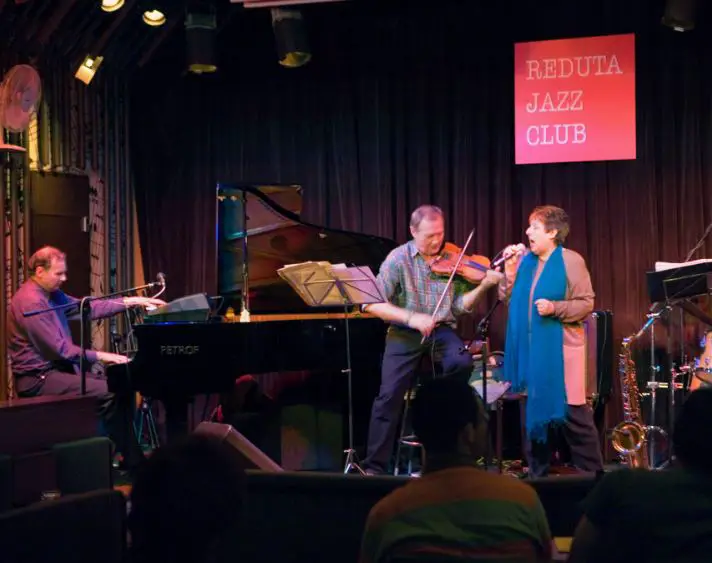 Concerts and performances fill the halls of Prague's theaters and churches year-round. Look for advertisements for string quartets, orchestras, symphonies, opera, theater, and dance performances all around town. At the Municipal House's Smetana Concert Hall, the largest orchestras perform evening concerts. Enjoying these concerts get relieve you from things to do in Prague Christmas time. You can catch a classical performance at lunchtime at Lobkowicz Palace or listen to a concert in the Mirror Chapel at Klementinum in Old Town where Mozart played the organ.
Read More: Things Do in Berlin on Christmas
12. Learn at the Museums
The top 10 things to do in Prague at Christmas are incomplete without visiting the museums. Duck out of the chilly weather and into one of Prague's hot museums, where you can explore the city's art, history, music, and literature. The National Gallery of Prague houses an international art collection, with rotating exhibits joining permanent exhibitions from Europe. The Museum of Communism provides a realistic look at that era of history in what was then Czechoslovakia, from the coup in 1948 until the collapse of communism in 1989. 




Other museums take a more unusual focus, such as the Torture Museum. While many museums are located in Old Town, don't forget to visit the ones on Castle Hill. So don't miss the above best things to do in Prague during Christmas if you traveling to Prague. 
The post 12 Best Things to Do in Prague in the Christmas appeared first on World Tour & Travel Guide, Get Travel Tips, Information, Discover Travel Destination | Adequate Travel.