Synopsis: While most countries have already lifted the COVID-19 restrictions and now travelers can freely visit anywhere throughout the globe. But if you are planning to visit Hawaii, here's something that will help you to stay safe amid the `Covid-19 pandemic.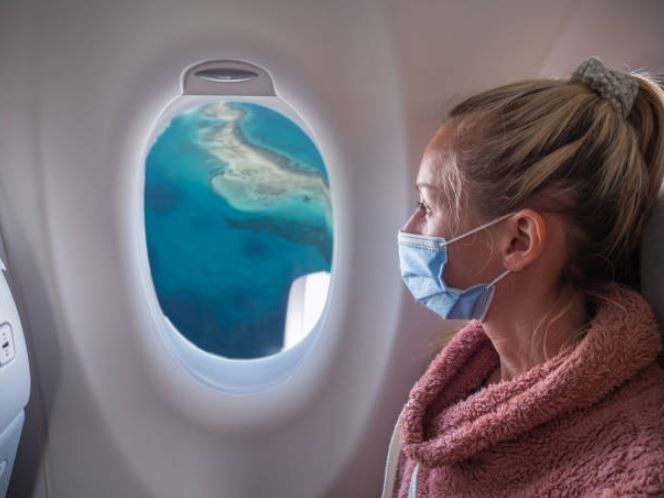 Traveling to Hawaii during Covid 19 can be a bit tricky if you are not prepared. There are some things that you should consider doing before going to Hawaii. 




The latest news says that most US countries have lifted the restriction for travelers. Also, it is no more mandatory to test Covid-19 negative prior to entering the country. This decision has provided immense relief to those who are waiting to visit the US for the past two years. 
Hawaii is a beautiful island in the US where the government has recently removed COVID restrictions for international travelers. Individuals entering the country through international borders can enter Hawaii without following any restrictions. Anyone who is fully vaccinated and is more than 18 years and older can enter Hawaii with valid documents. 
Travelers visiting Hawaii with a fully vaccinated certificate can now visit anywhere in the country. However, unvaccinated international travelers are still not allowed to enter the country despite carrying a negative RTPCR report (Exceptions are allowed). Additionally, American citizens are allowed to enter the Hawaiian boundary irrespective of their vaccination status.
If you're intending to make a trip to Hawaii this year, then these tips will help you to spend a safe and comfortable vacation in Hawaii during the Covid-19 pandemic.
Make sure that your carry an updated and valid passport. If you have any questions about whether or not your passport is valid, please contact your local consulate. You may want to check your expiration date as well. If you don't think that your passport is valid, you might want to get it renewed.
Travelers should have enough money to cover their stay in Hawaii. This includes airfare, hotel, food, and anything else that travelers might need there.
Ensure that you are fully vaccinated and have a valid certificate of vaccination. If you are not fully vaccinated, then you need to carry a negative RTPCT report done within 24 hour of travel.
When you travel to Hawaii make sure to bring your own toiletries. Travelers have to use public hotels and restaurants hence we recommend you to carry personal hygiene products while visiting internationally.
The post Things to know before heading to Hawaii during the Covid-19 pandemic appeared first on World Tour & Travel Guide, Get Travel Tips, Information, Discover Travel Destination | Adequate Travel.