Synopsis: Chairman of Rajasthan Tourism Development Corporation, Dharmendra Rathore, finally made an official announcement to resume the Palace on Wheels services again from September this year. This announcement was made in a meeting held at Paryatan Bhawan in Jaipur recently.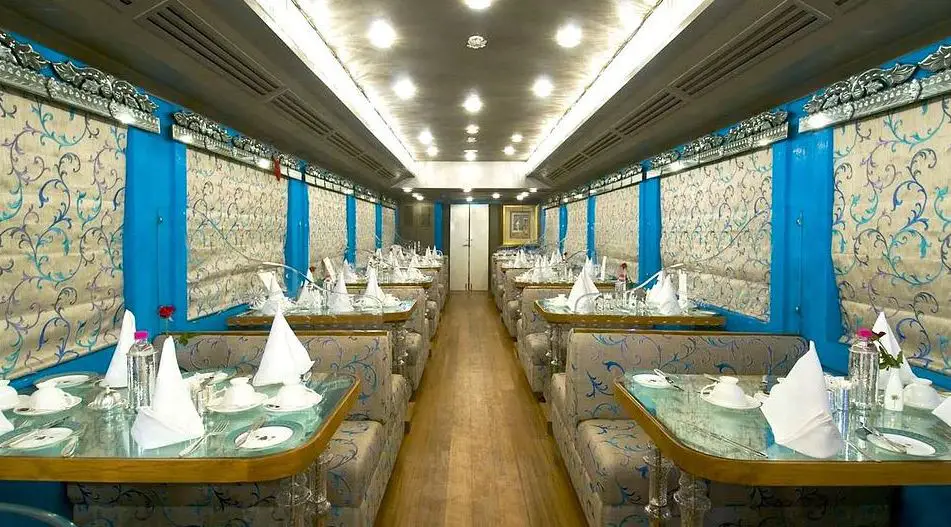 Rajasthan Palace on Wheels is a luxury train service that runs throughout Rajasthan. It was initially launched between Jaipur and Udaipur. Later, it expanded its services to cover the Delhi-Jaipur route. This train was initially started to promote tourism in the state, but presently it is the most loved train in Rajasthan for experiencing royal hospitality while traveling in style. This train offers a unique opportunity to enjoy Indian cuisine, live music, dance performances, and cultural shows. 
The luxury train service has been suspended for the past two years due to the COVID-19 outbreak. However, as the situation seems to be gradually improving, the state government has now decided to revive the train service. The Rajasthan Palace on Wheels (RPOW) train was set to run again after a gap of nearly two years. 
Rajasthan Tourism Development Corporation (RTDC) Chairman Dharmendra Rathore stated that they are keen to bring the most loved train back on the tracks. He stated that the train was in operation since 1982 in association with Indian Railways and RTDC. However, starting in September, it will be operated by a public-private partnership. He added that meetings with the private company are at an advanced stage.
Palace on Wheels is one of the most prestigious tourism products for the state as it was initially started to promote tourism in the state. According to RTDC officials, they have been planning to capitalize on this popular train since the start of this year, and finally, they are ready to capitalize on this popular train. 




According to sources, this train was modeled after the private coaches of former kings and has all modern amenities set against a historical backdrop. Each coach has a number of chambers, and each chamber is further furnished with items that reflect the regional heritage.
The post Rajasthan: Palace on Wheels will resume operations by September appeared first on World Tour & Travel Guide, Get Travel Tips, Information, Discover Travel Destination | Adequate Travel.