Fiji is a fascinating nation to explore the history with tribal settlers, Tongan invasions, colonialism, military coups, colorful history of island explorers and more. As well as experiences to see centuries-old traditions still being played out, many of the historic monuments in Fiji can still be visited today. Seeing the monuments of Fiji will take you wide and far across the island nation, but even just seeing a few will blow your mind to how things used to be and how they influence Fiji today.
List of Monuments in Fiji
1. Udre Udre's Grave
Also known as the Tomb Of Udre Udre, this location offers a great insight into the history behind the Fijian culture. Udre Udre was a feared chief during Fiji's cannibal period and is said to have killed and eaten over 800 victims. Located in Rakiraki, Viti Levu, Udre's important monument of Fiji is surrounded by 800 stones representing each of his victims as a testament to one of the world's most prolific cannibals.
Address: Rakiraki, Ra, Fiji.
2. Levuka
Levuka is located on the small island of Ovalau. Levuka is a UNESCO World Heritage Site too. This whole city is known as a popular monument in Fiji. It had the prestige of Fiji's former capital until 1877. The town is probably one of the most important historical spots in the country for Fiji's colonial history.
Address: Levuka, Fiji
Read More: Cities in Fiji
Read More: monument of Eritrea
3. Savusavu Hot Springs
The hot springs of Savusavu at Vanua Levu is a prime example of the geological history of volcanic Fiji. These are a powerful reminder of what created Fiji in the first place. The steam vents are unmissable, bursting out of the ground and the sea below. The locals often use boiling water to cook food in because boiling water holes will burn bathers. Multiple options are available to experience hot pools in hotels and spa with the bliss of those hot springs. Savusavu Hot Springs are the natural monuments in Fiji.
Address: Savusavu, Fiji
4. Sacred Cobra Rock
Housed within the Naag Mandir Temple that was built around it, the sacred rock cures the sick and improves sexual prowess according to the locals. The rock, which is surrounded by offerings, is a great place to embrace local legends and learn about local beliefs. It is considered in one of the religious monuments in Fiji. Plus with so many colors, the temple is a perfect photo stop during your trip around Vanua Levu.
Address: Kabada, Fiji.
5. Naihehe Caves
From geology to today's tourism impact, the Naihehe Caves are literally the whole history of Fiji bathed in history from tribal wars to cannibalism. The tour of this famous monument in Fiji is quite adventurous but travelers are rewarded with memorable stories and views of the stunning limestone caves. You're in the heart of Fiji if you see these caves.
Address: Sigatoka, Viti Levu Fiji.
6. Momi Bay and the Momi Guns
One of the most modern historical sites, the Momi Battery Historic Park is featured in Fiji. Fiji had to protect itself from an invasion back during World War II that would likely happen over the Navula Passage. So to protect the area, the Fijian government built an impressive battery of guns. It is one of the top monuments in Fiji. Fortunately, they were never used. Better to be safe than sorry. To visit the historic park tours are running regularly that also offers stunning sea views.
Address: N/A




7. Kava Ceremony
Quite addictive, Kava is the traditional Fijian drink made of Yaqona roots ground into a powder and then mixed with water. A Kava Ceremony comprises the Kava presentation and then drinks with the village elders. Show ceremonies are organized nightly by the largest resorts and traditional ones happen on evenings when visitors stay in this ancient monument in Fiji. To keep traditions alive in Fiji each Kava Ceremony helps in it.
Read more: Most Visited Museums in Amsterdam
Address: N/A
8. Tavuni Hill Fort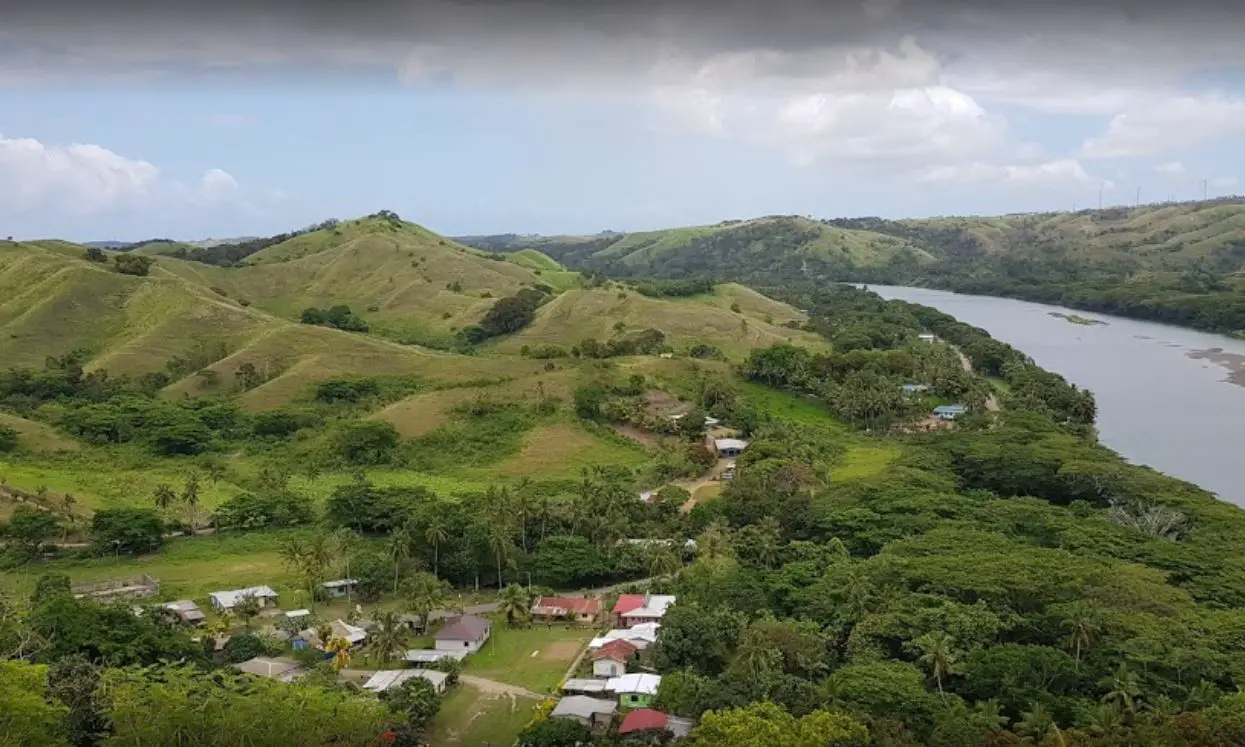 Set at top of a hill in the Upper Sigatoka Valley, Viti Levu, Taveuni Hill Fort is a national archaeological site and also national monuments in Fiji. The fort is well worth visiting for those seeking a better understanding of what Fijian life was before colonization and has been partially restored. Seek access and blessing from the people of the Naroro Village nearby that are tasked with protecting the area.
Address: Sagarika, Fiji
Read More: Monuments in Mumbai
9. Vatulele Island
Just below Viti Levu for those lucky enough to get to Vatulele Island, visitors might get a chance to see the petroglyphs. These are only visible if staying in the local (and currently closed) resort traditional Fijian rock art and the 3,000-year-old drawings feature a face and other items. The beautiful monument in Fiji itself is an extremely traditional Fijian island well worth visiting if you get the opportunity.
Address: Vatulele Island, Fiji
10. Village Visits & Village Stays
One of the best ways to see the Fiji past and future is to visit one of the villages of the 333 islands that make up Fiji. There, you will be able to see for yourself the real Fijian way of life, join the locals for a spot of fishing, help them cook traditional Fijian food, and even follow them to church. It is counted in one of the old monuments in Fiji. The living conditions are humbling making it a real human experience and the kids are super friendly.
Address: N/A
So far we have discussed the best monuments in Fiji, which contains the proper information regarding all the most visited monuments in Fiji. I hope you might have loved reading this article and if you love to know more about Fiji then kindly head to our other articles as well which will help you to get knowledge about.
The post Most Visited Monuments in Fiji l Famous Monuments in Fiji appeared first on World Tour & Travel Guide, Get Travel Tips, Information, Discover Travel Destination | Adequate Travel.