Synopsis: Thousands of Muslims will be arriving at Mecca and Medina this week for the annual hajj pilgrimage after two years of restrictions due to Covid-19. 
The good news for hajj pilgrims is they can now visit the holy place Mecca and Madina with family or alone. The news has come as a relief for the overseas pilgrims after two years of Covid restrictions. Thousands of Muslims will be arriving at Mecca and Medina this week for the annual hajj pilgrimage.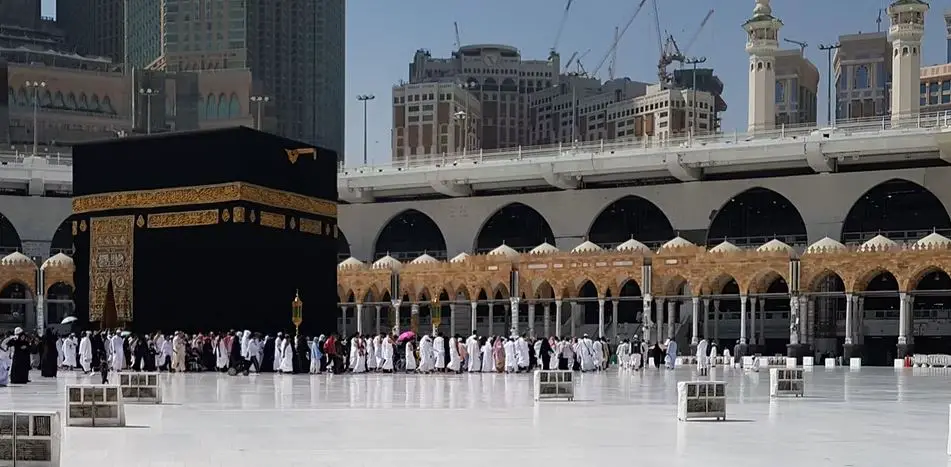 In April 2020, Saudi Arabia restricted international travelers from entering the country. People come to offer their prayers to Mecca from different parts of the world, travelers thousands of kilometers. The government has announced that one million pilgrims including 800,000 overseas will be the part of annual hajj pilgrimage this year. People who were unable to visit in 2020 and 2021 can pay their prayers this year. 
People who were able to visit Mecca have shown their happiness and satisfaction. Pilgrims are walking miles to reach the hajj and offer their prayers. Some people are alone in this journey while others are with their family and friends. 
Visiting hajj once in a lifetime is a must for physically-abeled Muslims. It is the birthplace of the Prophet Mohammad and is considered the holiest place to worship for Muslims. The only the Muslim community is allowed in this city. The place is situated in the deserts of western Saudi Arabia where Muslims arrive from all over the world. 
For Saudi Arabia, hosting the annual hajj pilgrimage is a matter of pride and they carry this successfully every year. Every year thousands of people visit this pilgrimage but due to Covid-19 international travelers were not allowed for two years. This year more pilgrims are expected to come because of the pandemic. 




Saudi Arabia has issued some protocols to visit the hajj which include full vaccination, the age of the pilgrim must be under 65, the participant needs to submit Covid-19 negative PCR results, and the test must be taken within 72 hrs of travel. Follow all these protocols and you are good to travel to Saudi Arabia.  
The post Hundreds of hajj pilgrims expressed their happiness after 2 years of Covid-19 absence appeared first on World Tour & Travel Guide, Get Travel Tips, Information, Discover Travel Destination | Adequate Travel.