The worldwide surge of COVID19 pandemic outbreak left us with very blunt flaws that vividly question all the travelling firms regarding the safety of the travellers and various measures for their awareness before they step into a whole new strange city for either vacations or official work. That's why it's very necessary to reevaluate all the travel websites. With this thought in our mind, we created a very extraordinary travel app which not only allows you to book various destinations worldwide but also gives you a wide breach to interact and be updated from the local community that can easily connect with you through our travel community features.
Have a peek through our latest app specifications that are altogether new and engaging for any whole new travel venture you dream to visit.
1. Hotel Booking Without Any Add-Ons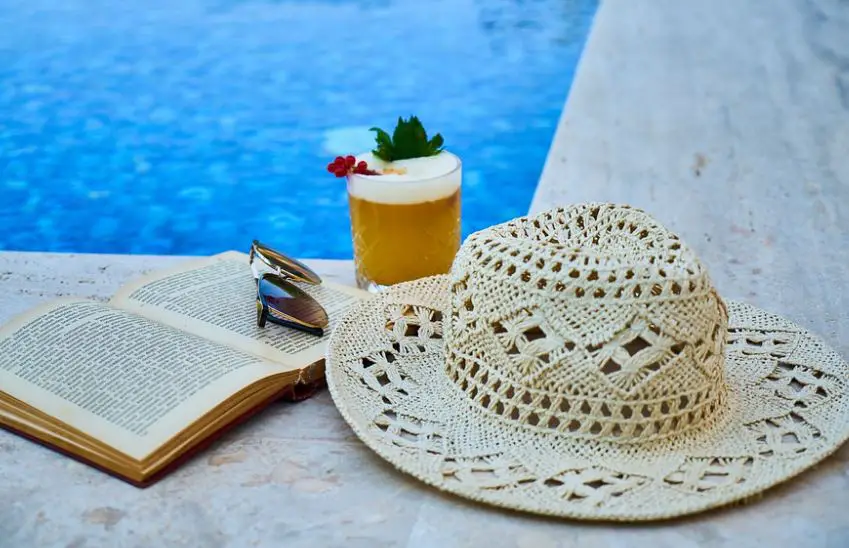 Say, GoodBye to all those websites who charge you extra and sell you expensive travel packages when all you need is a nice relaxing hotel to stay. Switch towards our latest Travel App where you can book only hotels with no add-on packages or extra cost of bookings. You can choose the best hotels according to your budget from our customised list of spectacular hotels whose range starts from the cheapest till the most luxurious suites you can afford.
2. Travel Guide Just One Click Away
As it's impossible to know every city or country to its core that you are visiting or you dream to visit in future. Therefore we are bringing you the fresh and informative blogs that are written by our young travel guides to help you explore the city at its depth. We also have an interactive comment section where you can ask any query without any hesitation as we don't judge we let you explore.
3. Instabook of Travellers
For all those travel geeks who always feel out of place as they have tonnes of stories to share but no one is interested in listening to them as the general social platforms don't find them special because they are super busy in following 'bucket challenges' or workout looks of their favourite celebs! 
So good news for all those wanderers as our travel app isn't just a booking guide it helps you explore through our travel community which is inspired by various famous social platforms we use nowadays. You can post your travel stories, click pouty images at your favourite destinations and even chat with other travel geeks like you. Isn't it amazing where you can interact with all those people who love to travel like you? Even for the beginners its a very useful feature as you can explore the city even before visiting it, through deep and friendly interactions with other people on our travel community.
4. Travel with other Adventure Geeks
We have gone beyond other social sites as not only you can build social connections with other travellers but you can also travel in real with them as our Create Trip feature allows you to Post Trip which builds a trip for your friends and followers to watch along, who can even travel with you in your upcoming trip as a travel companion where not only you share your stories but you can share your travel costs as well.
5. Travel Genie Near You
Well, this feature literally works like a genie where you just have to rub over your smartphone screen for opening our travel app and switch on your locations. Trust me, our travel genies will pop up on your screen. This feature lets you know if any of your travel community friend or follower is nearby your location so that you can see the travellers on the Map and get instant help or advise in your nearby area.
6. Easy Hack For Winning Big Discounts
No more bargaining as now you can earn your own discounts with the help of this incredible feature in our app that you won't find anywhere else. This feature works over your activities of social networking on our travel community explained as par. After posting a photo, sharing any essential travelling experience, Liking, Commenting, Sharing or Making Friends will reward you points that you can convert into discount figures that we provide on your bookings without any extra conditions. 
You can get instant Hotel, Flight, and Package discounts through these points by using the "Redeem Now" option in our app. 
Download: Adequate Travel App
It's the easiest hack to gain discounts you just have to post your travel stories in whichever way you like as previously you just earned some likes and comments over other social connecting platforms but with our Travel App, you can crack a great amount of discount over your travel packages isn't it super cool!
So what are you waiting for? go along download our travel app and enjoy all these latest features. Do share it with your friends which will earn you extra points.
There more new amazing features in line that we will update in the upcoming months so keep following our website till then.
The post Features of Adequate Travel App | Travel Community App appeared first on World Tour & Travel Guide, Get Travel Tips, Information, Discover Travel Destination | Adequate Travel.