Although the Czech Republic continent's smaller nations, won't disappoint travelers looking for a taste of central Europe. Here in this article, we will discuss the top monuments in the Czech Republic.  Given its size – and thanks to a first-rate public transit system – it's an easy country to get around, particularly for those planning on spending the bulk of their time exploring the nation's beautiful capital, Prague, which has nearly endless sightseeing opportunities and things to do.  One of the most popular is aptly named Bohemian Paradise, an area of outstanding natural beauty characterized by numerous splendid rock formations and many fine old castles, and another area worth visiting in Podyjí National Park in Moravia, with its large unspoiled forests. Along the way, you'll stumble across numerous old villages and towns, many unchanged since medieval times and home to fine old churches, palaces, and public squares, all of them worth a visit. 
List of the Top Historical Sites in  the Czech Republic
1. Prague Castle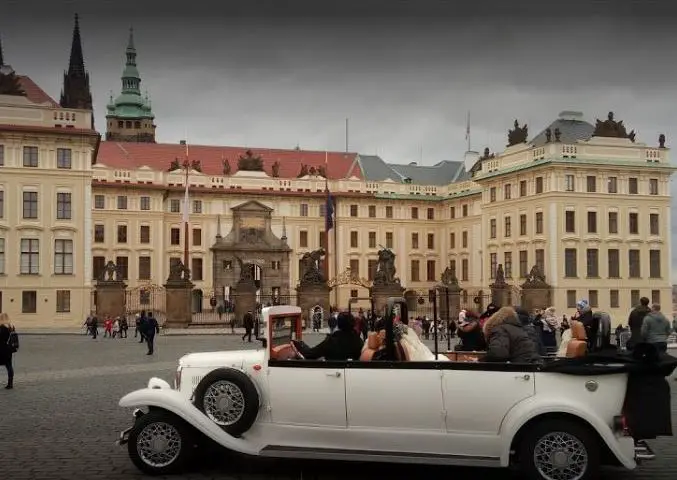 Prague Castle is the most iconic monuments in Czech Republic. It is also a UNESCO World Heritage site. Apparently the largest castle complex in the world too.  this historical place spread over an area of 70,000 m², the complex is made up of the large, Gothic Saint Vitus Cathedral, Golden Lane, Lobkowicz Palace, and a monastery, viewing towers, museums, and art galleries. Prague Castle was originally built in approximately 880 AD by Prince Bořivoj of the Premyslid Dynasty. Holy Roman emperors and heads of state, the latter function of which it still fulfills today, visit these Famous Monuments in Germany.
2. Prague's Charles Bridge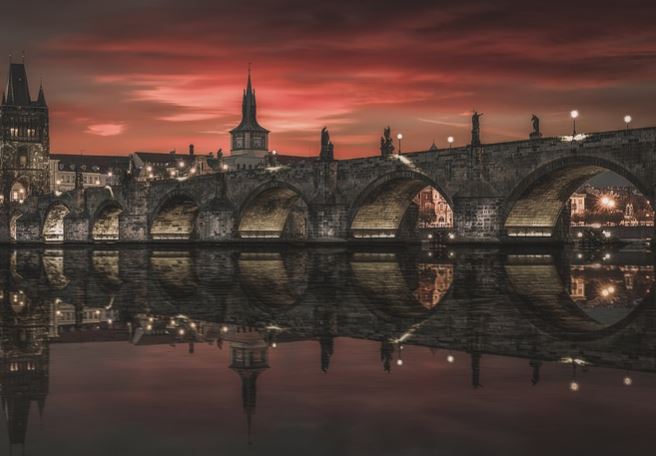 The spectacular Charles Bridge, it's impossible to visit Prague without taking the time to traverse the city's most important river crossing,  This famous ancient structure spanning the River Vltava. It was built in 1357 and has many unique points of interest including numerous fine statues along its 520-meter span,  Perhaps the most famous are those of the bridge's namesake, Holy Roman Emperor Charles IV, as well as the 1683 statue of John of Nepomuk. It is a famous historical place in Czech Republic.




3. St. Vitus Cathedral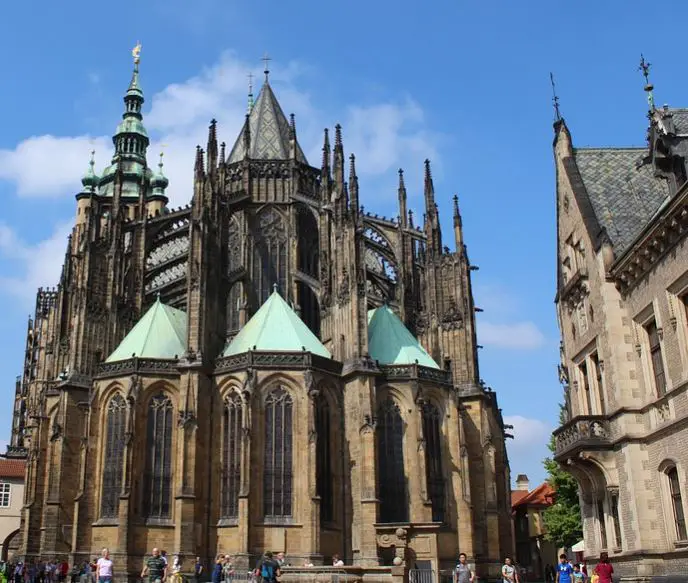 It is part of the Prague Castle complex, St. Vitus Cathedral's most visited monuments in Czech republic is best known as the home of the Bohemian Coronation Jewels, as well as the tomb of the Czech people's most revered saint, St. Wenceslas. The cathedral has a long history, dating back to the year 925 when Prince Wenceslas built a chapel on the site. The building grew as Prague's importance did, and it soon became a basilica after the Prague bishopric was established.
Read More:Famous Monuments in Brazil
4. Cesky Krumlov Castle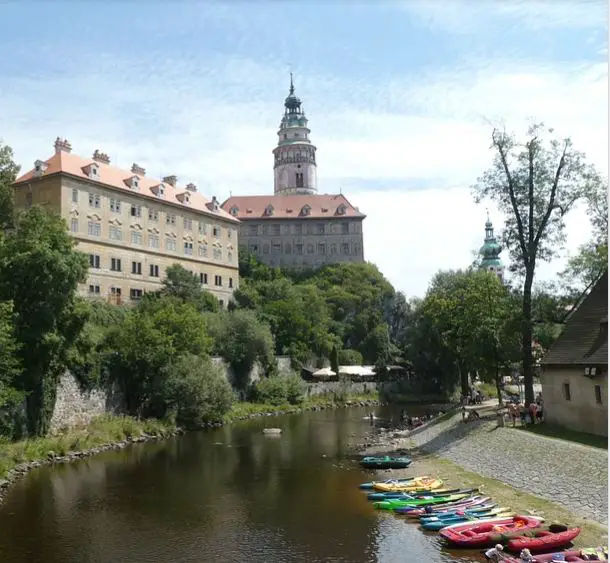 Cesky Krumlov Castle's most important monuments in Czech Republic is remarkably well preserved given its age, dominating the old town after which it's named,  dating from the 13th century. Including the Renaissance Hall, the Rosenberg Ballroom, the Royal Apartments, and the Chapel of St. George, much of what stands today in this UNESCO World Heritage Site stems from the 17th century. Also worth seeing is the castle's old Baroque theater, built-in 1682, which is still used for special performances.




5. Cathedral of St. Peter and Paul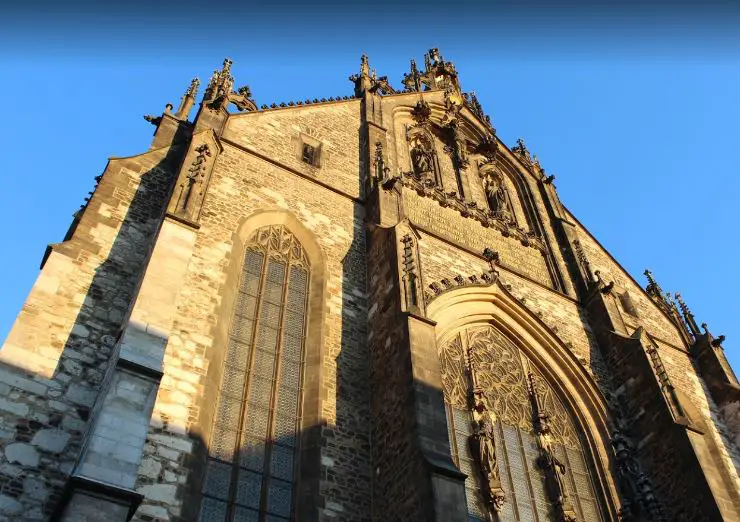 Cathedral of St. Peter and Paul, one of the Czech Republic's most important national monuments in Czech Republic, high above the old city of Brno. The site of the cathedral first held an 11th-century Romanesque chapel that was later expanded to include a crypt and a basilica, the remains of which can still be seen, you can read about monuments in Hungary. Eventually rebuilt as a Gothic cathedral during the 18th century, the interior is a Baroque masterpiece designed by architect Mořic Grimm. Some of its most remarkable features are the Kapistránka pulpit and the crypt, which is home to not only tombs but the remnants of Brno's original city walls.
6. Sedlec Ossuary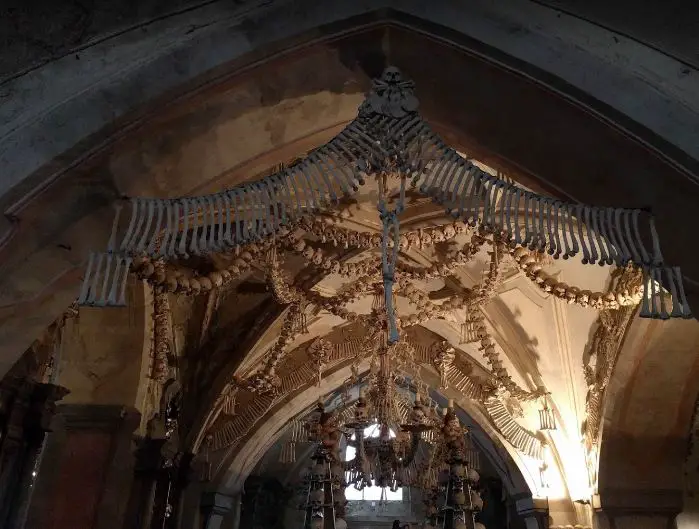 Spread across the Czech Republic are a number of fascinating locations dedicated to preserving the remains of those slain in war or killed by diseases such as the terrible plagues that gripped Europe in medieval times. But what makes these places even more interesting is the often bizarre way in which these centuries-old human relics are displayed. It is home to the famous "Bone Church," the Gothic All Saints Chapel, nowhere is this more evident than in the small town of Sedlec.




7. Karlstejn Castle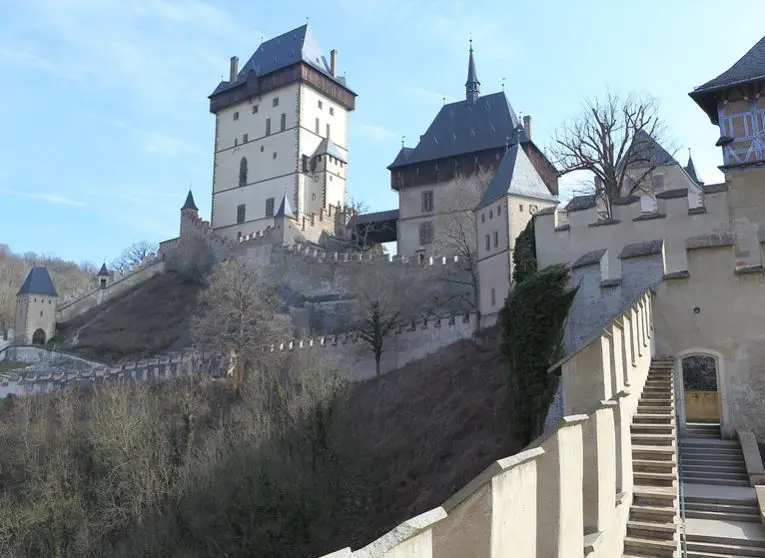 Karlstejn Castle, monument in Czech Republic was built between 1348 and 1365 for Charles IV, who was both the Czech king and the emperor of the Holy Roman Empire. The grounds are arranged in a physical hierarchy, with the sacred Chapel of the Holy Cross in the Great Tower, here you will get Famous Monuments in Austria. It is in this chapel that Charles IV stored his most precious possessions, including the crown jewels of the Roman Empire, as well as his personal collection of artifacts, including bones of saints.
8. Hluboka Castle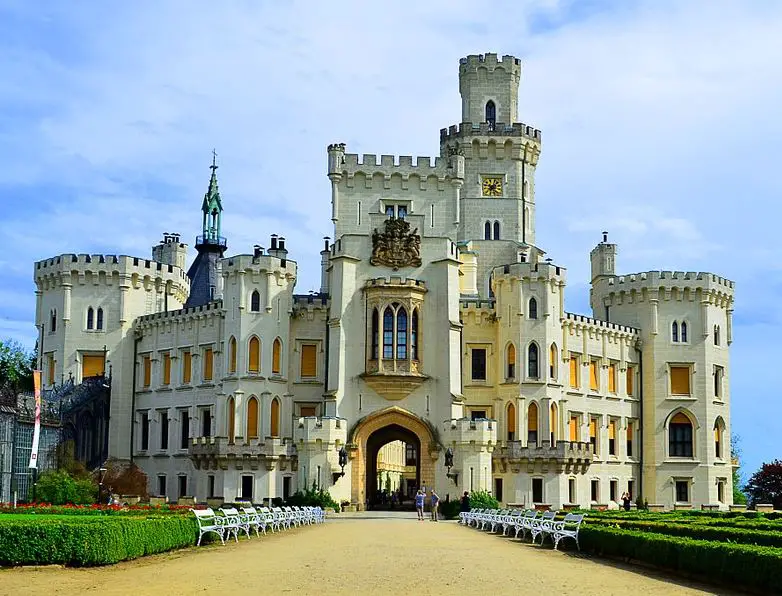 The huge white Neo-Gothic Hluboka Castle monuments of Czech Republic is often said to be the most beautiful of the Czech Republic's many fine castles if you take a short drive north of the city of Ceske Budejovice. It was built on the site of an older 13th-century fortress but the current castle was constructed in the 1660s and was given its present Gothic Tudor style.  It is loosely based upon that of England's famous Windsor Castle, in subsequent extensive renovations. Highlights of a visit include its huge hedge mazes and lush foliage, along with its fine interior woodwork, stained glass windows, and furnishings. Including numerous pieces by leading Czech artists, the castle also houses an extensive collection of art. 




9. Konopiste Chateau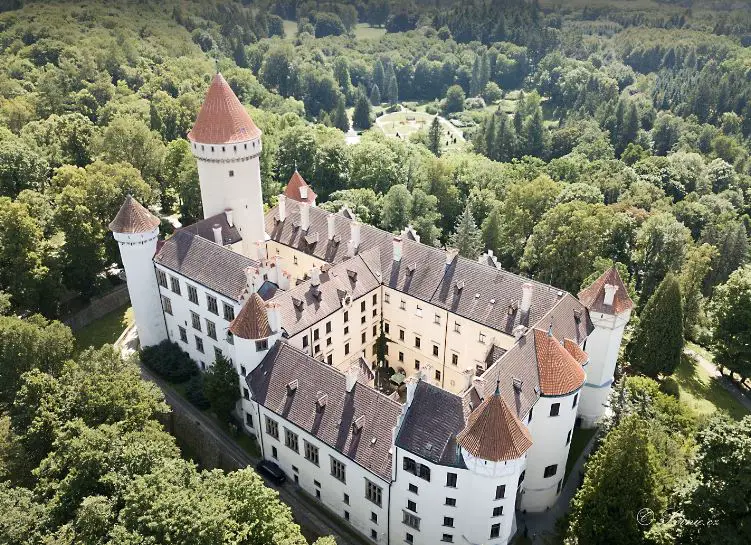 Konopiste Chateau is just 50 kilometers southeast of Prague, one of the Czech Republic's loveliest palaces. It was established in the 13th century and given its current Baroque form in the 18th century.  The final residence of Austrian Archduke Franz Ferdinand, superb French-style four-winged chateau. That was untimely assassination credited as having started First World War. The bullet that killed him is on display in the chateau's museum, as are many of the Archduke's animal trophies and many original artifacts he once owned.
Read Also:Monuments in USA
10. Bohemian Paradise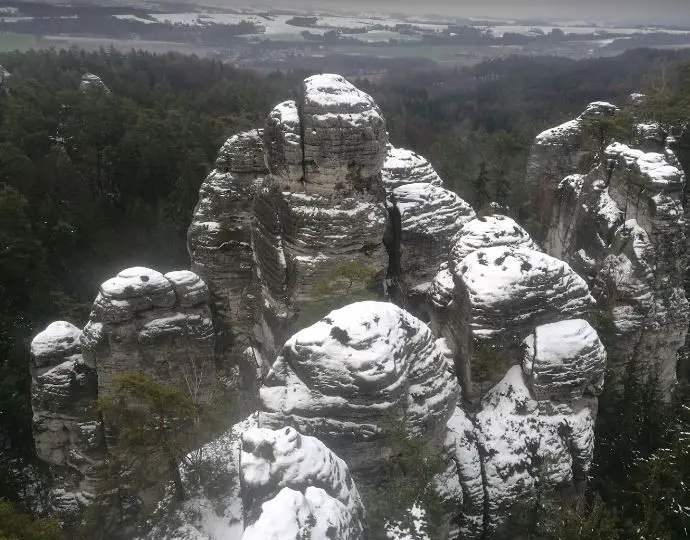 Bohemian Paradise Czech Republic landmarks are one of the most beautiful corners of the Czech Republic is Eastern Bohemia. This area of outstanding natural beauty is famous for its many massive rock formations that protrude from the ground like spikes and pillars, formed by tens of thousands of years of erosion by the elements. Now a UNESCO Geopark, the region draws hikers and sightseers from across Europe for its stunning sandstone hills, natural bridges, and tall basalt columns and outcroppings, all accessible by a network of trails and scenic drives.



11. Kutna Hora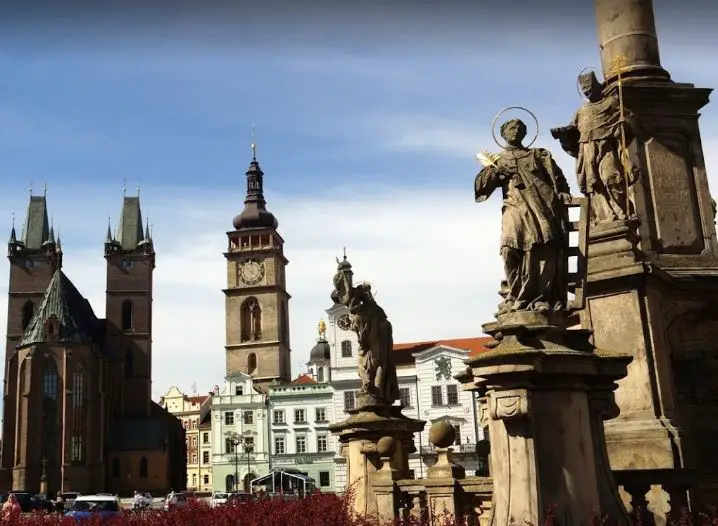 If you're able to visit just one Czech town apart from Prague, monuments in Prague you couldn't do much better than Kutna Hora, now a UNESCO World Heritage Site. Just 80 kilometers east of the capital, Kutná Hora was once home to one of Europe's leading silver mines, the wealth from which helped finance many of the town's most beautiful structures. Highlights include the Baroque St. Barbara's Cathedral, built-in 1338 and notable for its beautifully decorated interior and frescoes that include not only religious themes like the mural entitled The Vision of St. Ignatius but also references to the mining industry that funded construction. The Czech Museum of Silver contains exhibits about the medieval mining industry, as well as the Stone House, which explores daily life during those times. Tourists can also visit the town's old mint, housed in the splendid Italian Court, the former palace of Bohemian King Vaclav IV, and the Gothic Sedlec Ossuary.
Don't Miss:Monuments in China
12. Clementinum and Strahov Monastery Libraries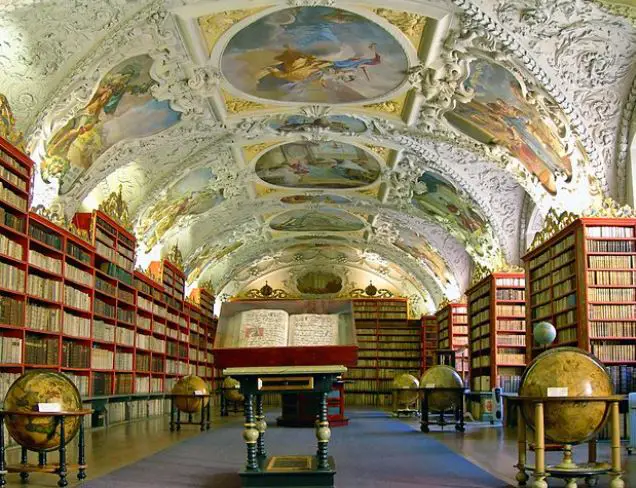 Three of Europe's oldest and loveliest libraries can be found in Prague. The largest, the National Library of the Czech Republic, most famous historical sites in Czech Republic are in the magnificent Clementinum, which sits in the center of historic Prague next to the Charles Bridge. This sprawling complex of historic Baroque buildings is one of the largest in Europe, home to several points of interest. Library Hall is best known for its frescoed ceiling, and the Astronomical Tower resides here as well, from which tourists can enjoy lovely views.
Related Post:




So far we have discussed the best monuments in Czech Republic, which contains the proper information regarding all the top monuments in Czech Republic. I hope you might have loved reading this article and if you love to know more about Czech Republic then kindly head to our other articles as well which will help you to get knowledge about Czech Republic.
The post Famous Monuments in Czech Republic | Most Visited Monuments in Czech Republic appeared first on World Tour & Travel Guide, Get Travel Tips, Information, Discover Travel Destination | Adequate Travel.