Water parks are so much fun and are a thrilling experience no matter who you are. You don't even need to wait for the summer season to have water fun because there are many famous water parks in Athens. Each one has a unique mix of thrilling rides and activities. The indoor water parks are open year-round. Cool off with your kids in the thrilling water parks in Athens. We have picked the best water parks in Athens. All of them are conveniently located.
List of Water Parks in Athens
1. OnAqua Water Games @ Voula SouthCoast
Enjoy a fun-filled family day out at the onAqua Water Games @ Voula SouthCoast, one of the biggest water parks in Athens. You can book your full-day admission ticket that includes round-trip transfers from water slides and access to all the park's attractions from the park ticket window or online.  Apart from above it also includes extreme water slides, wave pools, a lazy river, and Jacuzzis. Here you will get Black Hole water slides Cruise, the lazy river, or you can relax in the jacuzzi too. It is the perfect place to enjoy a family day out, with activities suitable for all ages and abilities Great-value tour. 
Address: Leof. Kon/nou Karamanli, Voula 166 73, Greece.
2. Allou! Fun Park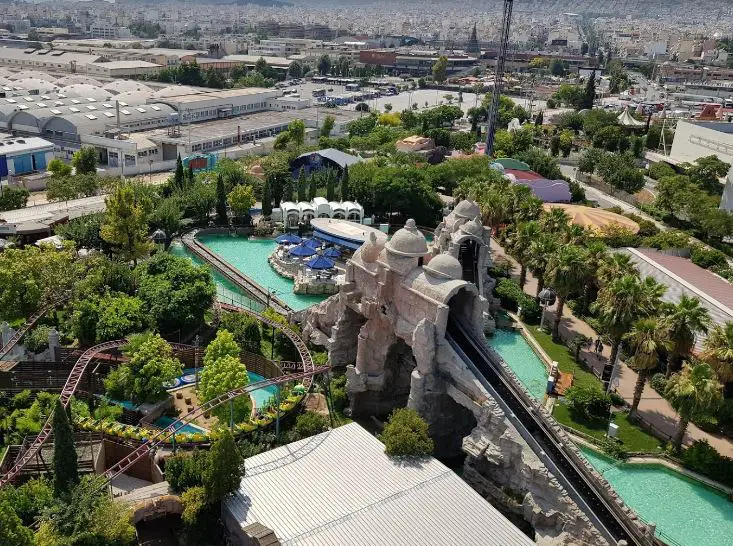 Spend a day at one of the biggest water parks in Athens GA, Allou! Fun Park. Situated on the southeast part of the city, spread across the 40,000-square meter facilities boast a wide variety of water games and activities. You will find here activities like a lazy river, a giant jacuzzi, three octopus slides and much more. This park is quite family-friendly that all ages can enjoy. Facilities like hotel pickup and drop-off, Full day outing are included with the ticket.
Address: Λεωφ. Κηφισού, Petrou Ralli και, Ag. Ioannis Rentis 182 33, Greece
Read More: Summer‌ ‌Festivals‌ ‌and‌ ‌Events‌ ‌in‌ Greece Not to Miss




3. Splash Waterpark Isthmos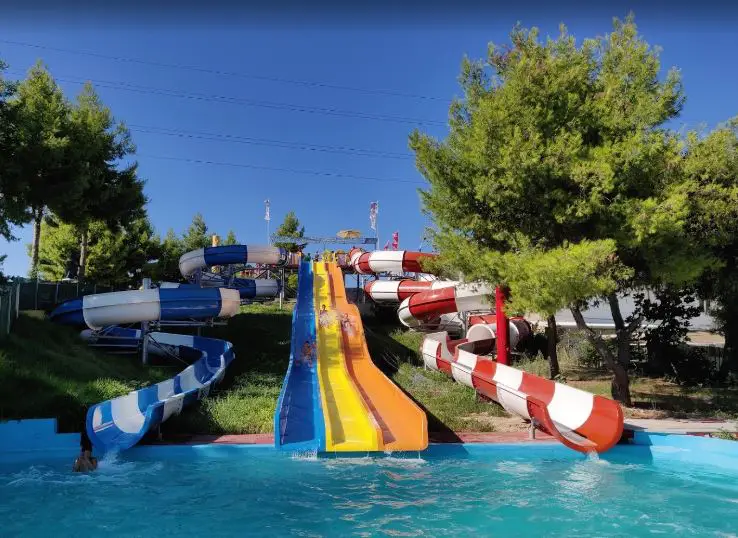 Enjoy a fun-filled family day out at the Splash Waterpark Isthmos with swimming areas, water slides, and activities suitable for all ages. You can enjoy the ride the lazy river, brave the Kamikaze and freefall slides, and make a splash in the Splash Waterpark Isthmos, then relax with a cool drink by the poolside. Entrance to the Splash Waterpark Isthmos is so amazing that it gives goosebumps to all. Make a trip to this water parks in Athens Greece and enjoy swimming pools and water activities suitable for all ages and abilities Great fun for a family day out.
Address: isthmos, Korinthos 201 00, Greece.
Read More: Water Parks in Venice
4. Adventure Park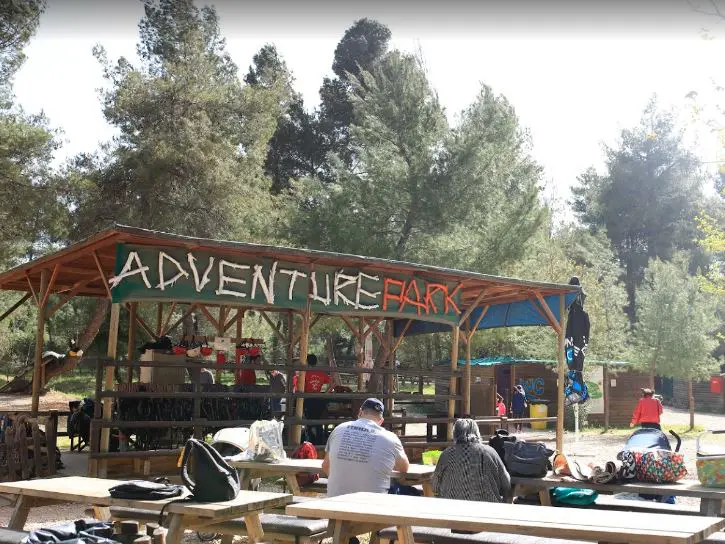 Dive in and make a splash at Athens's most popular water park on a full-day excursion to the Adventure Park. With over 50 slides, games and facilities, there's something for all ages. Get your adrenaline pumping as you tackle hair-raising slides, bob around in a W.O.W ball or splash around in the Spacebowl, then relax in the hydromassage pool or float down the lazy river. Here in this water park near Athens GA, you can be sure of a hassle-free day out, with pre-booked tickets, hotel pick-up and round-trip transport included. 
Address: Epar.Od. Malakasas-Markopoulou, Malakasa 190 11, Greece




5. Aqua Park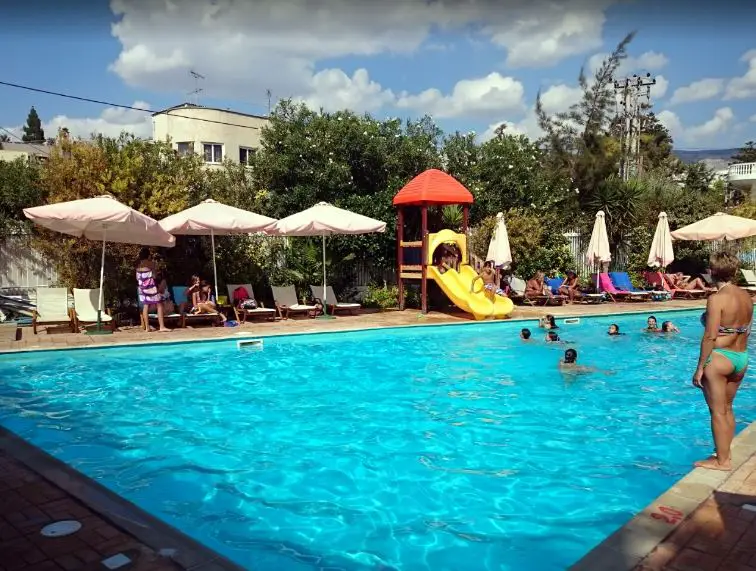 Have fun with the whole family with entry to the Aqua Park. Stay cool under the hot Cretan sun and play aquatic games. You can enjoy here in this indoor water park Athens to water slides of all kinds.  Many pools, and a wide array of food drink options as you spend the day exploring the water park. Gain admission to Aqua Park in pools Rides down water slides and enjoy a range of food of drink options for purchase.
Address: Alimos 174 55, Greece
6. Water Fun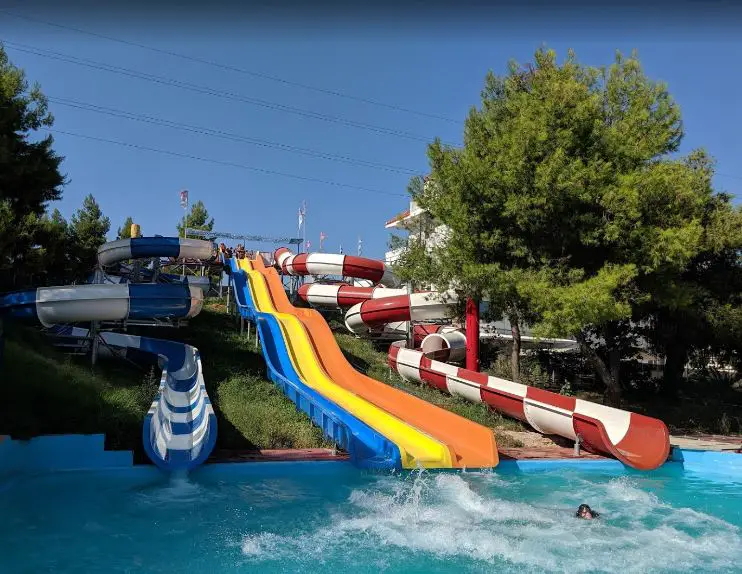 Spend a day at Water Fun, the most popular water park near Athens Ohio. The park is divided into two sides, one for all ages and one for adults only. Facilities of this amazing water park are clean, well-run, and safe, with multiple lifeguards on duty at all times. In addition to the many games, slides, and water rides inside the park, there is a beautiful garden in the center with Cretan flowers and trees, exotic flowers, weeping willows, palm trees, bougainvilleas,  French marigolds, and more greenery, making for a nice escape from the heat and sun. All-day admission ticket to Water Fun includes the two sides, one for adults only. Take a break from a daily life routine and enjoy this beautiful on-site garden Family-friendly and fun for all ages.
Address: Loutraki-Agioi Theodoroi Municipality 201 00, Greece
Visit: Water park of Tuscany
7. Aqua Fun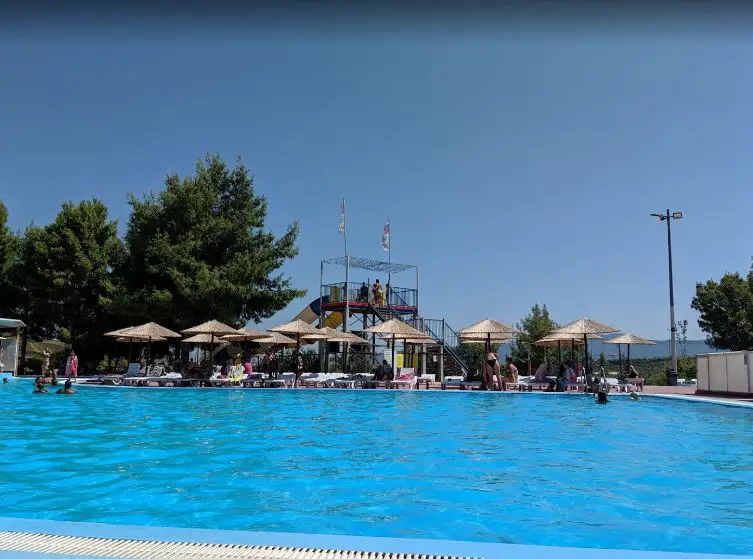 Aqua Fun is located in the middle of the sunny city of Athens, off the southwestern coast of Greece. This most-visited water park in Athens is a family-friendly way to inject a little more adventure into your relaxing island getaway. This ticket includes a full day's access to this water park's slides and attractions, including the 82 foot tall Free Fall Plus. The lengthy Black Hole river and light show are the major points of interest and the Village's big bubbling jacuzzi is for those who love leisure. You can spend all the time you want at the Aqua Fun without a tour guide pushing you around.
Address: Naxos 843 00, Greece.
8. Olympia Aqua Park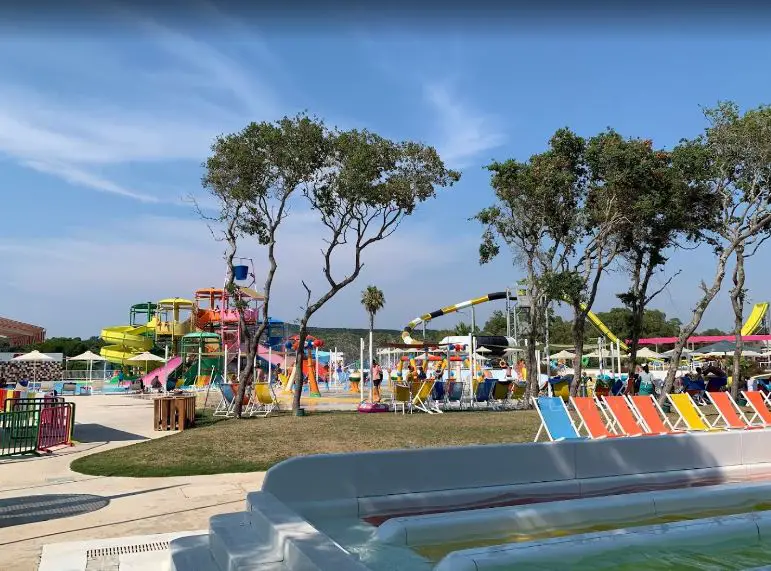 Enjoy a fun-filled family day out at the Olympia Aqua Park, the biggest and popular water parks in Athens with over 50 thrilling water slides, rides, and games for all ages. Hotel pickup, entrance tickets, and round-trip transport from all facilities are included with the tickets. Full-day visit to the Olympia Aqua gives you the experience of Athens's largest water park. Come here to enjoy the gigantic water slides and cruise the lazy river. Suitable for all ages and abilities enjoy swimming pools and water activities. 
Address: Address: Λουτρά Κυλλήνης 270 50, Greece
Don't Miss: Best Water Parks in France




So far we have discussed the most popular water parks in Athens. I hope you might have gathered some information related to it. If you are planning your trip to Athens then kindly go through our other articles as well which will be quite beneficial for you. Please share your views regarding the content explained above and liked it too.
The post Best Water Parks in Athens Greece | Top Aqua Parks in Athens appeared first on World Tour & Travel Guide, Get Travel Tips, Information, Discover Travel Destination | Adequate Travel.