If you are lucky enough to be spending New Year's Eve in Paris then you must be wondering for what to do for the New Year's Eve in Paris. To help you make the most use of your night, we've put together a list of the ten best restaurants, shows, street parties, and club nights in the French capital, which to bring in 2019. Undoubtedly The City of Light is the best place to celebrate New Year's Eve so, we let you know Where to spend New Year eve in Paris.
Best Places to Spend New Year's Eve in Paris
1. Celebrate on the Champ de Mars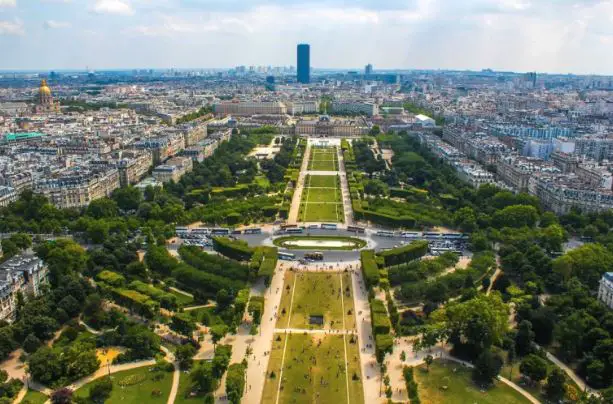 Unsurprisingly, the Eiffel Tower is the focal point in Paris for most visitors, there won't just be people celebrating at its first-floor restaurant. The tallest structure in the city, Champs de Mars, which leads up to it from the École Militaire, act as a gathering point for people who want to spend the evening outside, making new friends. This is an unofficial celebration and there won't be any fireworks let off here at midnight.
2. A Light Show on the Champs-Élysées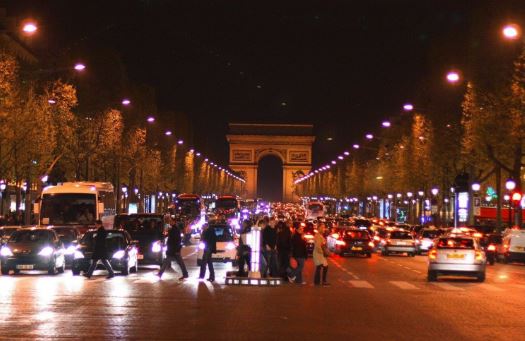 The Champs-Élysées, towards the Arc de Triomphe, is the site of the official Parisian New Year's Eve street party. Starting at 9:00 PM people start flocking to the avenue to get in position for the midnight light show. There are also various clubs and bars in this neighborhood to head to afterward. The atmosphere is usually fairly chilled and people behave themselves, but, as the crowds in a big city, beware of pickpockets and expect extra security.




3. The Sacré-Coeur Street Party
The third street parties of Paris' takes place on the steps and in the squares around the Sacré-Coeur in Montmartre. It is significantly calmer than down on the Champs-Élysées, and it offers an amazing panoramic view of the city. While there is no official fireworks display up on the hill, you will be able to see that is let off elsewhere in the capital. The neighborhood is full of cabarets, bars, and clubs to go after midnight.
4. Moulin Rouge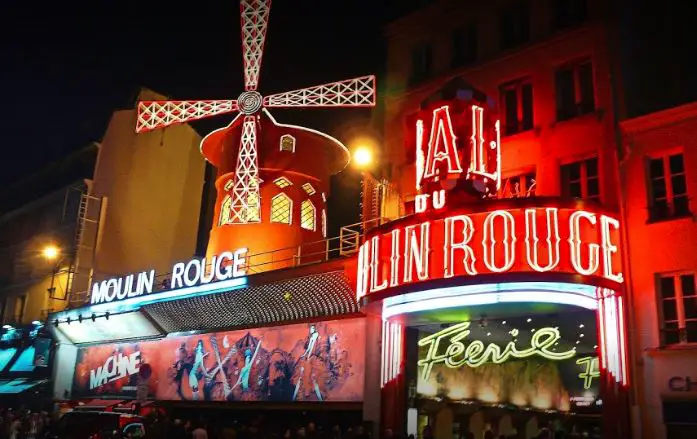 There's no Parisian cabaret more global recognition than the Moulin Rouge, that's for sure. Its Féerie show brings up together 80 international artists, including 60 incredibly talented Doriss Girls; 1,000 costumes, made in Paris ateliers and with tens of thousands of feathers, rhinestones, and sequins, exquisite sets imported from Italy, and gigantic aquarium. All these blends together in a whirl of fantasy to an original soundtrack recorded by 80 musicians and 60 vocalists.



5. Wanderlust – Music Venue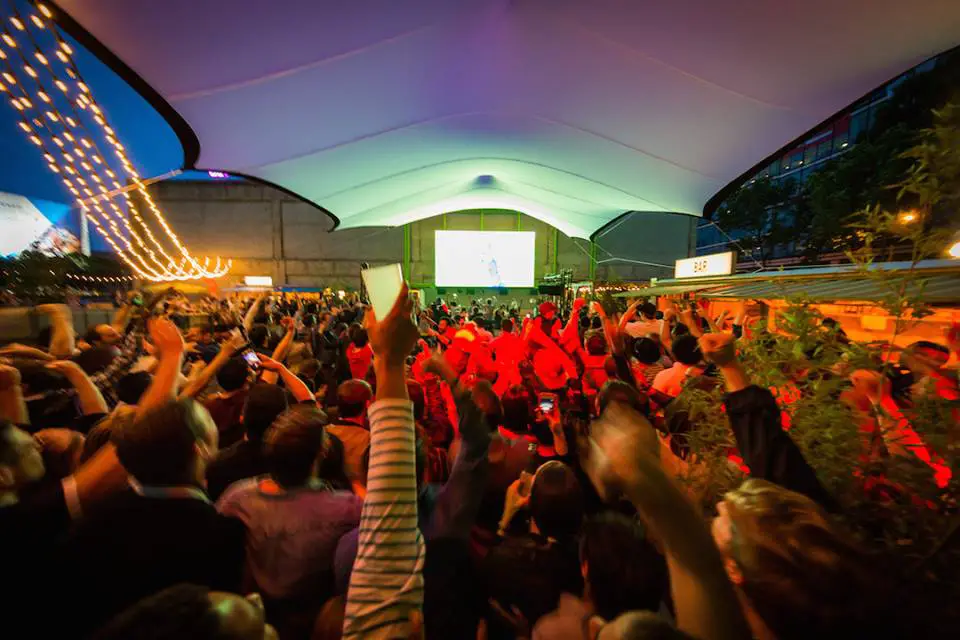 If you wanted to spend the final moments of the year under a strobe light, then there are plenty of amazing nightclubs in Paris to choose from which could be the best Place to Spend New Year's Eve in Paris. One of the coolest is Wanderlust, which is a part of Les Docks, a modern complex dedicated to fashion and design. The club has 1,600 square-meter terraces where you can dance under the stars, and a 386 square-meter space inside, that features another club area and restaurant.
6. Lido De Paris -Bar, Restaurant, French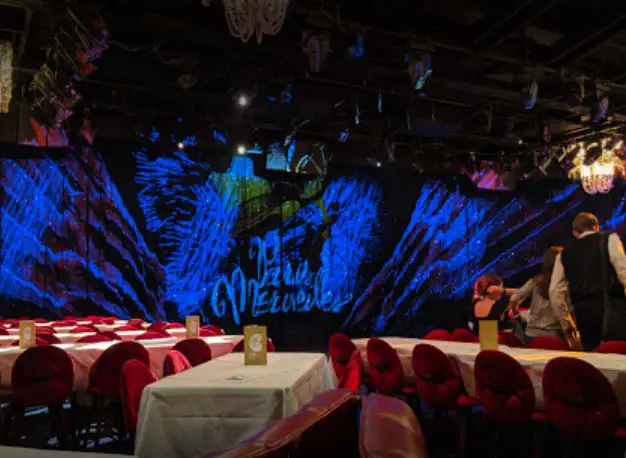 You can also indulge in a night of cabaret and burlesque at Lido de Paris on the Champs-Élysées. Much more like the Moulin Rouge, the New Year's Eve package includes the main show, a seafood dinner, champagne, a specially-choreographed midnight show and an after party. The theater also offers a reduced package for those who want to take in the show without blast out for dinner and drinks.
7. Rex Club -Music Venue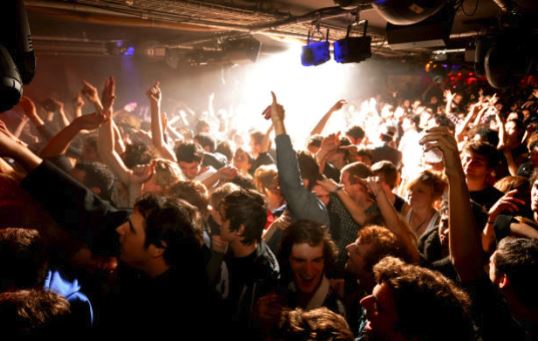 Back along the river and into the center of Paris, we have the Rex Club, the biggest feature on the Grands Boulevards clubbing landscape. The venue is attached to the Grand Rex which is one of the most famous cinemas in Paris,
whose neon sign can be seen from miles away. The downstairs dance floors pull an international bunch looking to party hard to some bass-heavy techno, house, and electronica. Check out their packed program to see who's on the decks when you're in town.




8. 58 Tour Eiffel Restaurant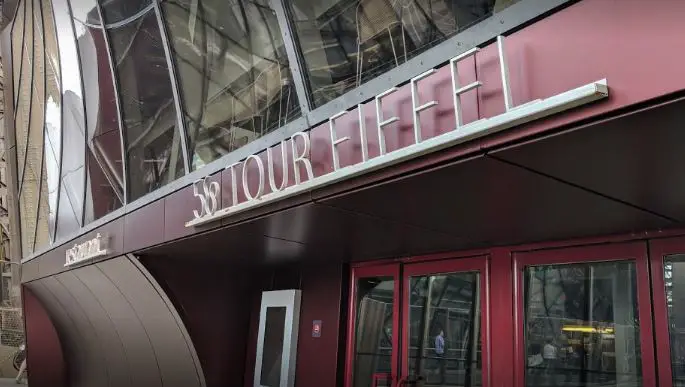 Here you won't struggle to find a restaurant serving a delicious réveillon feast in your budget. However, if you want to eat somewhere which not only serves great food but also gives you a view of the city as the clock strikes midnight, you can do no better than booking a table at 58 Tour Eiffel. This restaurant serves a four-course Gallic dinner and glass of wine, it is on the first floor of the tower which has been newly redesigned.
9. Bateaux Parisien
Another alternative dining experience is to take to the Seine for a dinner cruise on a Bateaux Parisiens. A delicious meal, a bottle of Pommery champagne and musical entertainment, being on the river will allow you to soak up the atmosphere right across the capital. Be sure to reserve at least 24 hours in advance because these New Year's Eve cruises are in high demand.




10. I Love Piaf at The Edgar Theatre
If you prefer a musical to a cabaret, then kindly concern to I Love Piaf at the Théâtre Edgar. This intimate show tells the life story of the legendary singer from Belleville neighborhood, Edith Piaf which includes all of her most famous songs. The songs and dialogues will be in French, but English translations are projected above the stage. If you book before December 16th, you'll receive 10% discount on the advertised price.
Don't Miss: What To Do on New Year's Eve in Paris
Hope you loved to know where to spend New Year eve in Paris, you must not forget that before New Year's celebration, you need to enjoy your Christmas holidays too. So without being confused kindly Read on our articles as well which includes information related to best things to do in Christmas in Paris and so on. Also we have provided some tips regarding Christmas Markets in Paris. If you liked our post please like it, comment in the below section and share it as per your needs.
The post Where to Spend New Year's Eve in Paris appeared first on World Tour & Travel Guide, Get Travel Tips, Information, Discover Travel Destination | Adequate Travel.