Synopsis: Mexico has already lifted all the COVID-19 restrictions from the country. Now, no negative RTPCR report is required to enter the country like before. As everything is normal, here are some things that you need to know before traveling to Mexico.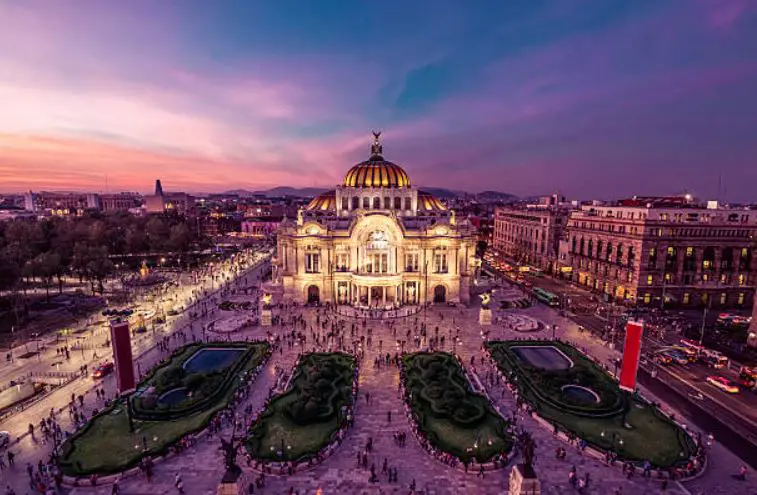 As per reports, the US Centres has lifted its restrictions for travelers and now visitors can comfortably visit Mexico without any worries. If you are planning to visit Mexico, here are the things that you should know for sure. 
Everyone appreciates Mexico's ancient ruins, dazzling beaches, rich culture, and incredible cuisine. Undoubtedly these are the places for which Mexico is actually famous. Mexico will nowhere feel you like getting bored here amid the ancient ruins.
This year only, Mexico has opened its door for international visitors removing all the restrictions. As the covid restriction is over now, the pristine beaches of Mexico are open for visitors. Still, there are some precautions that everyone needs to follow to enjoy their vacation to the fullest.
If you are planning to travel to Mexico then make sure that you have your passport ready. This is mandatory if you want to enter Mexico.

When traveling abroad, especially to Mexico, it is always good to have some extra cash just in case something happens.

It is recommended to Pack light while traveling to Mexico post removal of Covid 19 restriction. Don't carry too much stuff with you as it will cause an obstruction in your vacation.

The first and the most important thing that tourists should know is the requirements of the RTPCR report. It is no longer required to carry or show a negative PCR report or stay in isolation after arrival. However, if you are accommodating in any resort or hotel then the authorities will ask you to fill out a simple health questionnaire.

All visitors arriving in the country through airways, waterways, or land are allowed to enter the country. Mexico had already loosened its restriction and they are now welcoming visitors from all countries. Also, it is no longer required to fill out a health declaration form before arrival.

All passengers arriving in the country through airways are required to provide their contact information before boarding their flights.

Few states in Mexico have tighter limitations than other states. So travelers are recommended to contact the resort or hotel owners to know about the restrictions imposed in the local area.

Last but not the least, it is important to follow all the necessary COVID-19 precautions like wearing a mask, washing hands frequently, and avoiding crowds. 
It is necessary to follow all instructions from the government When traveling to Mexico at this time to spend your vacation safely.
The post Things everyone needs to know before travelling to Mexico during Covid-19 appeared first on World Tour & Travel Guide, Get Travel Tips, Information, Discover Travel Destination | Adequate Travel.