New Delhi, the home of rich cultural diversity in India and summers in Delhi are brutal.  New Delhi is famous for its extreme and harsh weather conditions. Water parks in New Delhi are boon if you are traveling to Delhi from April to September. There is no way of escaping to the nearby sea beaches, being a landlocked state.  Check out these 10 best water parks in New Delhi for a fun-filled weekend and escape away from heat: 
Top Water Parks Near New Delhi
1. Wet 'n' Wild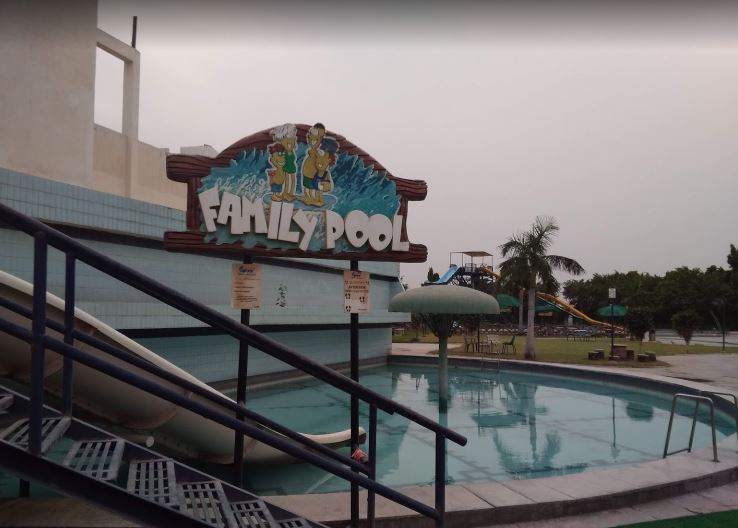 When it comes to looking for a water park-cum-resort, Wet 'n' Wild is the go-to-place for most Delhiites. Wet 'n' Wild is the ideal place for you to drive down to, whether you are looking for a mini-vacation or a well-spent summer day with your family making it one of the best water parks in Delhi NCR. There's no end to the family-friendly attractions hereFrom exciting water slides to a miniature golf course and arcade games. The water park is equipped with five swimming pools, while the resort houses classy rooms and suites, besides offering an amazing dining experience. So, if you are looking for a calm but fun getaway from the hustle-bustle of the city, Wet 'n' Wild is the perfect place for you.
Read More: Theme Parks of Amsterdam
Address: 45 Milestone, NH 8, Sector – 78, Gurgaon
Official Website: wetnwildresorts.com
2. Appu Ghar- Oysters Water Park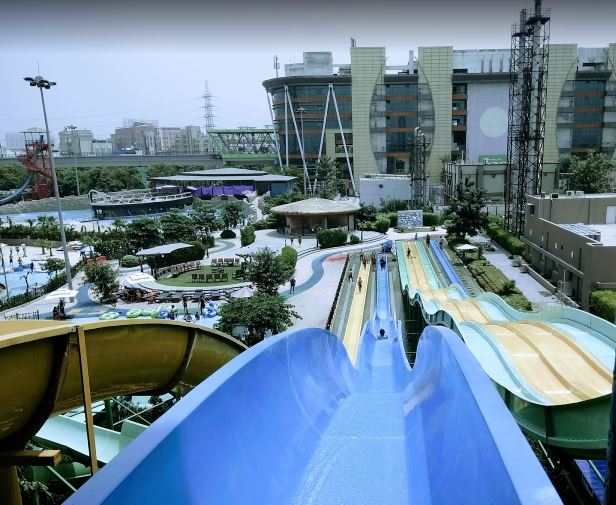 If you've grown up in or around Delhi, chances are you've been to Appu Ghar at least once in your lifetime. While Appu Ghar, which was established in 1983, boasts of being India's first and most popular amusement park, in 2014 it was revamped and relaunched as the Oysters Water Park in Gurgaon. It is one of the famous water parks near Delhi. Oysters is a beach-themed water park, located at a walking distance from the Huda City Metro Station, and has some crazy rides like the – Oh My Gurgaon (which launches you into a 45-degree loop), and Skyfall (which is a 92-feet free fall tailor-made for adrenaline junkies). 
Address: Behind Huda City Metro Station, Sector – 29, Gurgaon
3. Ffunmax
Ffunmax is one of the best water park-cum-amusement parks in the  Delhi NCR region. It's spread over an enormous area that offers thrilling water-based attractions including Frisbee, Break-dance, Tube Slide, Rain Dance, Wave Pool, and a Family Pool. In fact, if you don't mind driving down a little bit, then you must head to Ffunmax with your gang, let your hair down, and bring out your inner child. The supremely affordable ticket prices only become an added bonus. 
Read More: Theme Parks in Istanbul
Address: 42 Milestone, Main Mathura Road, Faridabad
4. Jurasik Park Inn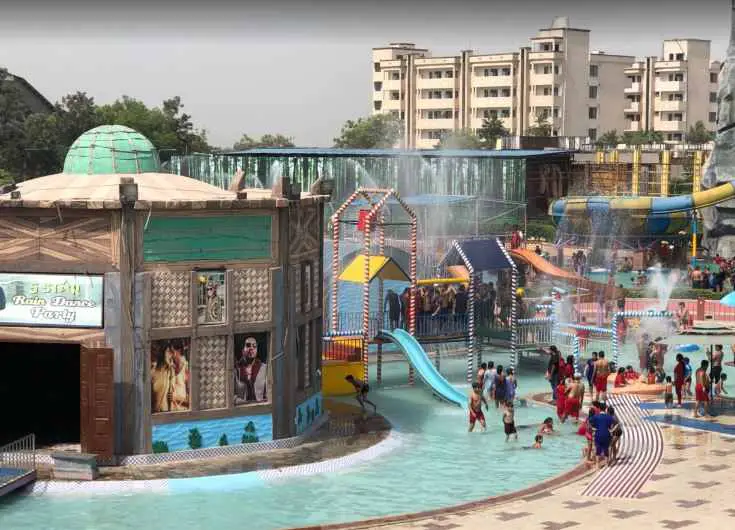 If so, there's an amazing dinosaur-themed water park close to Delhi that you're going love. While we wish Delhi had something as cool as this but hey, Sonipat isn't that far either, in fact, it sounds like a fun-filled weekend getaway. Equipped with a number of really cool rides, Jurasik Park Inn is the perfect place for a mirthful outing with friends or family members. So, check out what's the buzz around this unique and amazing water park that's giving tough competition to even some of the best waterparks in Delhi. 
Address: NH 1, GT Karnal Road, Near Murthal Sonipat
5. Aapno Ghar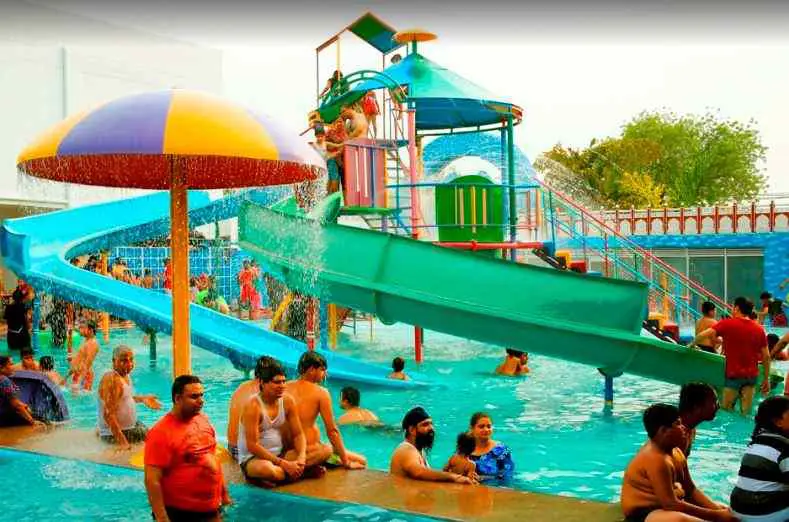 Located in the calm countryside of Gurgaon, Aapno Ghar is one of the oldest water parks in town. It is considered to be one of the best waterparks in New Delhi NCR. Apart from a relaxing stay, this water park offers a plethora of rides to please everyone, from thrill-seekers to those wanting to enjoy with their families. If you're a water baby, you'll love the 'Water Mushrooms', while some of their other attractions like the Turbo Twister Slide, Aqua Tube Slide, Rain Dance Pool, and Giant Tipping Bucket. 
Read More: Water Parks in Vienna
Address: Sector 77, Gurugram
6. Worlds Of Wonder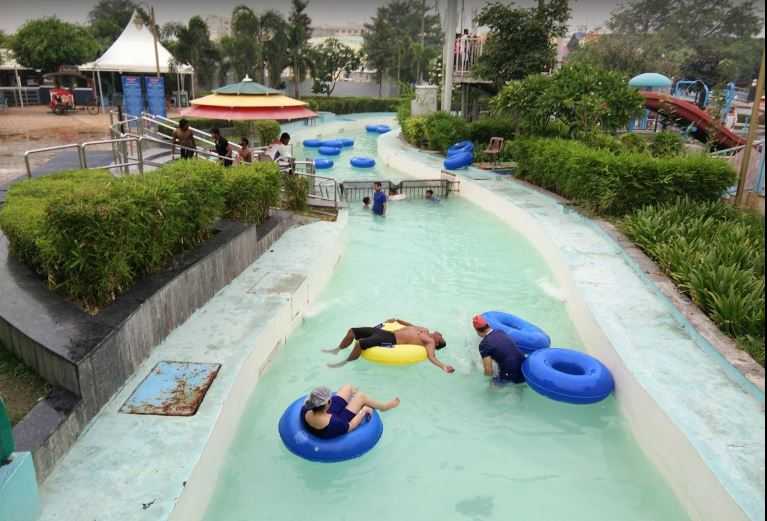 This popular water park near Delhi located in Noida has several water slides and other water-based attractions, making it one of the best water parks in Delhi NCR. Spread across 10 acres and segregated in four different zones, this water park truly lives up to its name and is a place of wonder with 23 world-class attractions! Out of these, some of our favorites include the Turbo Tunnel with a breathtaking 12-meter vertical drop, Boomerango, a beach-themed Wave Pool, and a 365-meter long Lazy River that winds through about half the park.
Address: The Great India Place Mall, Sector 38 A, Noida
Official Website: worldofwonder.in
7. Adventure Island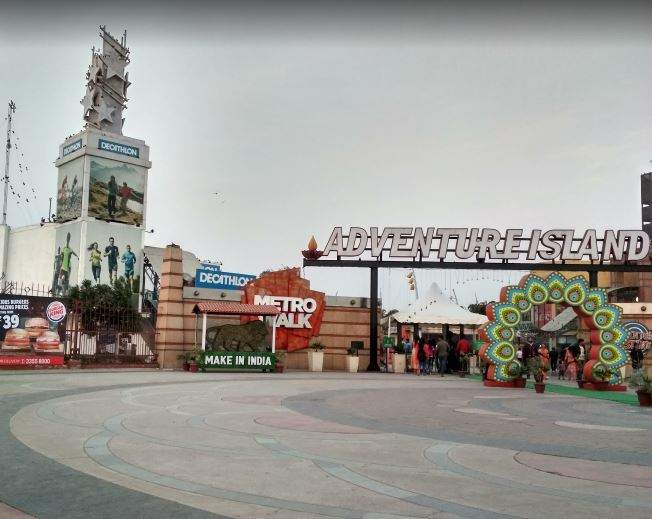 Located near the Metro Walk Mall in Rohini, Adventure Island is a family water park in New Delhi that houses some thrilling rides like the Aqua Bump, Splash Pool, and Splash Dunk (where you are literally splash dunked!). Other than these, the recreational Amazon Mist Forest is one of their most sought-after attractions, and if you wanted to keep it low key and just chill, then Sha La La is a good option, which is basically the park's rain dance center. 
Read More: Theme Parks in Lisbon Portugal
Address: Opposite Rithala Metro Station, Sector 10, Rohini
8. Fun N Food Village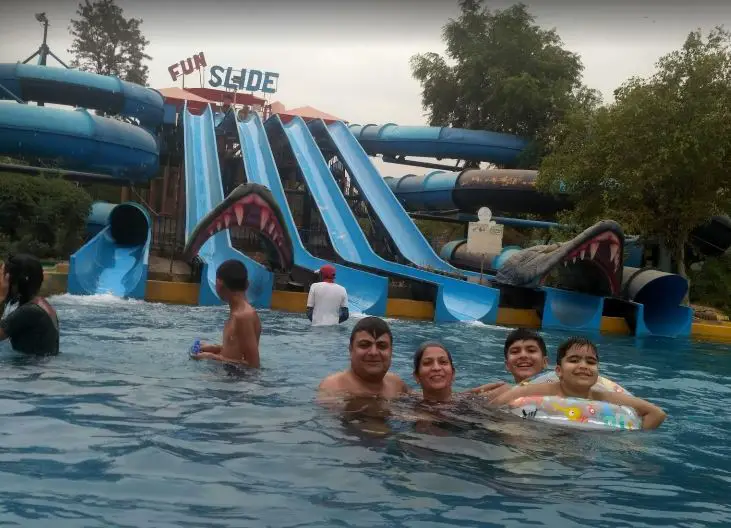 Fun N Food Village is the most popular water park in Delhi. Irrespective of one's age, there are a number of water rides here for everyone to enjoy, making it a much sought-after destination for a weekend getaway for Delhiites. Fun fact – Fun N Food Village houses the Aqua Shute, which is one of the fastest slides in Asia, where one can sit on a sled and splash into the pool at great speeds. So, you can't miss out on this one if you are a thrill-seeking adventurous soul. Some of their other attractions include a wave pool, The Tornado, and a 244-meter-long Action River (lazy river) with a gentle flow. And to top it all, they have another section which is known as the New Water Park, consisting of a number of fun-filled adventurous rides catering to all your fun moods.
Address: Old Delhi Gurgaon Road, Kapashera
9. Drizzling Land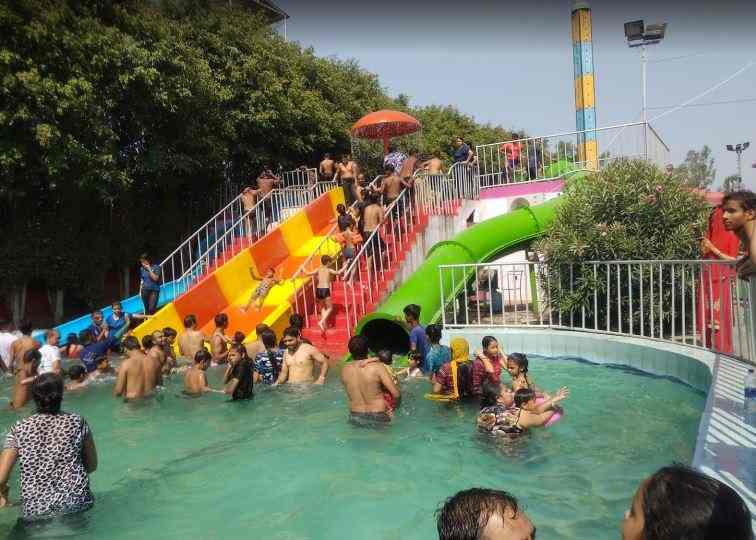 Drizzling Land located in Ghaziabad, near New Delhi is more than just a water park. With a Live DJ making you groove to your favorite tunes, allow yourself a little adventure and chill out with your friends and family at the Wave Pool and feel the adrenaline rush as you zoom down on the thrilling water slides. It is one of the water amusement parks in New Delhi. 
Read More: Most Visited Monuments in Delhi
Address: 8 KM Milestone, Delhi-Meerut Road, Duhai, Ghaziabad
10. Just Chill Water Park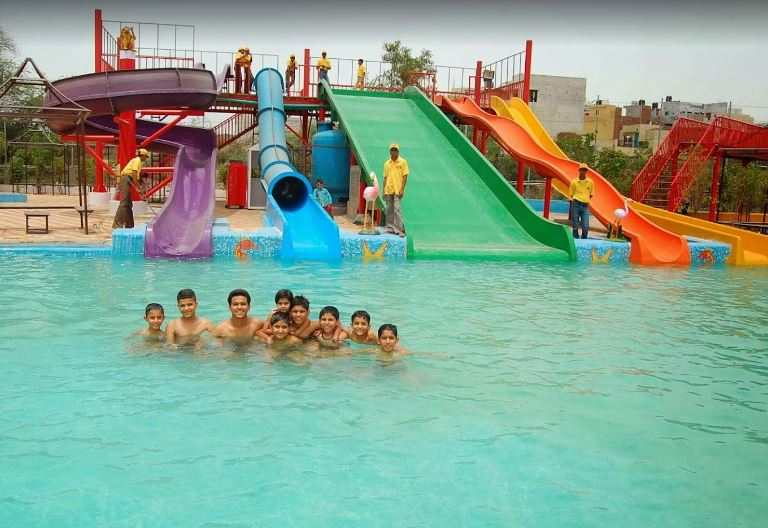 Just Chill offers at least 17 different kinds of water-based attractions As a well-equipped and popular water park near New Delhi, of which the Black Thrill, Godzilla, Dark Hole, and Zig Zag are a must-try!. Surfer's Paradise makes for a good option, wherein they've recreated the view from a beach, with cool waves crashing at your feet, for those who like to keep things calm and relaxing.  All this makes Just Chill the perfect place for a fun family-bonding day.
Address: Main GT Karnal Road, Near GTB Memorial
Official Website: justchillwaterpark.com
So far we have discussed the best water parks near Delhi, which contains the proper information regarding all the family water parks in New Delhi. I hope you might have loved reading this article and if you love to know more about Delhi then kindly head to our other articles as well which will help you to get knowledge about Delhi.
The post 10 Best Water Parks in New Delhi NCR To Visit appeared first on World Tour & Travel Guide, Get Travel Tips, Information, Discover Travel Destination | Adequate Travel.