Here are some tips to enjoy Lyon night attractions, we let you know the things to do in Lyon at night, once you've seen this city by day, surely you want to see it by night. Whether it's for evening alcohol, an after-dinner cocktail, a concert, or to satisfy the fascinating urge to go for dancing and whether you're in the relaxed, festive or stylish mode, Lyon has got something for everyone. Here, there's a wide range of choice to suit all tastes, ages, and styles, so the hardest thing is to choose. But don't worry, we won't let you down.
Best Things to do in Lyon at Night
1. Have a Late Night Picnic
If you're a kind of tourist who enjoys the deep appreciation for the way a city ebbs and flows, then you might want to consider capturing a bottle of fine Beaujolais wine and some olive tapenade, before going over to the banks of the river. Or make it a moving picnic tour, and rewarding yourself with the fruits of your labor.
2. Witness a Festival of Lights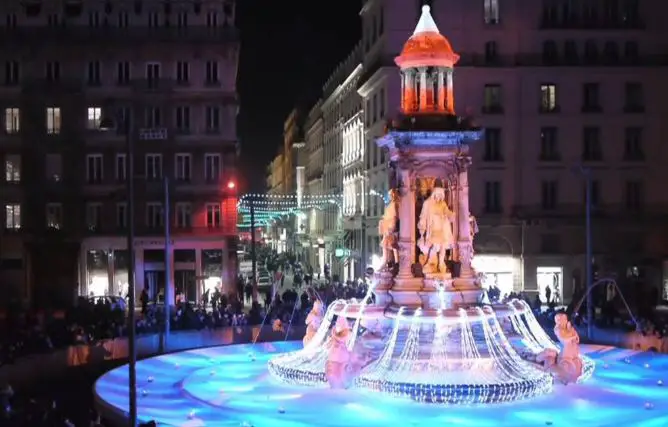 Cultural festivals are cherished community assets which signify the unique nature of the Lyonnais way of life. The Festival of Lights stands out as of the most magnificent, among them. An annual celebration spread three magical nights, it relies on the work of local artists who use light imaging to display bold and vibrant colors against buildings, parks, and outdoor public spaces all around town. It would be great fun to see the night in Lyon.
Read more: What to do in Lyon




3. Expérience Les Nuits de Fourvière
Various cultural gathering dedicated to the performing arts, Les Nuits de Fourvière is a famed summer festival that welcomes around 130,000 spectators, each year and it must be included in your trip in France at night. The mesmerize lineup includes circus acts, theatre performances, music, and dance shows to be witnessed throughout venues, all across the city.
Also Read: Top Tourist Attractions in Lyon
4. Laugh Your derrière off
People say that laughter is the best medicine, so if vacation is the primary reason for your visit to Lyon, then attending one of its hilarious comedy clubs could just the help you need, to unwind. One of the better known, Complexe du Rire runs a tasty tapas bar, in addition, offering live shows and improv classes for children and adults. Meanwhile, Les Tontons Flingueurs and its satellite cafes, are great places to enjoy a bit of French comical theater.



5. Live Your Life Out Loud
Live music shows are best for travelers and city-dwellers looking to enjoy a fun night out on the town. Special performances held as part of Les Nuits Sonores Festival, operate throughout Lyon's trendiest bars and nightclubs, attracting fanatic from all corners of the city. Meanwhile, music lovers with more refined tastes are sure to find something interesting over the Opera House, or the Auditorium de Lyon, which is home to the acclaimed National Orchestra.
6. Dabble in the Dramatic Arts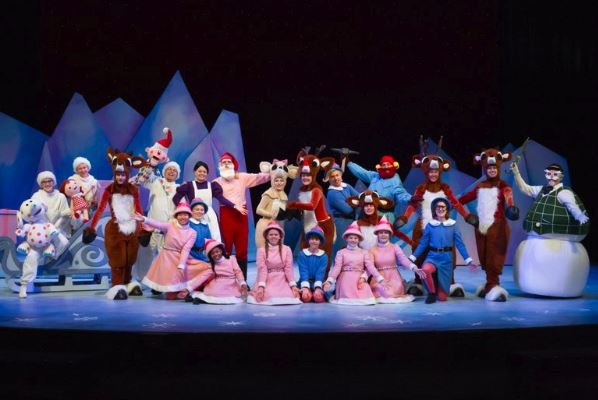 Like any other great major city, Lyon has got a healthy flare for drama, specifically when it comes to performance theatre. Luckily, special venues like the Comédie Odéon and the Célestins Theatre, provide a wide range of thespian entertainment options from light-hearted musical comedies to international works and theatrical adaptations of classic novels.




Don't Miss: Famous Historical Monuments of Lyon, France
So far we told you about the things to do in Lyon at night, and also we have explained above how you can enjoy your night in Lyon. It's not necessary that you need to spend lots of money and travel around the Lyon instead as per your requirements there are some tips through which we let you know what are the free things to do in Lyon at night. If you liked our post please like it and you can also comment in the below section and share it per your requirements.
The post Things to do in Lyon at Night – Lyon Night Attractions appeared first on World Tour & Travel Guide, Get Travel Tips, Information, Discover Travel Destination | Adequate Travel.