Is there any country free from the Coronavirus? Coronavirus epidemic has become the talk of the century with the virus claiming to infect millions of people to date and thousands of lives. More than half of the countries on the world map are suffering from the Nobel Coronavirus flare-up, and further, with days, it seems to be spreading. People have stopped traveling outside their countries and have locked themselves in their own houses for safety purposes. Travelers can plan their trip if the right measures and precautions are taken to the following countries without Coronavirus cases, though it's advised to not undertake any non-essential travel:
Here are Places Without Coronavirus 
1. Botswana
A safari in Botswana is pure bucket-list fodder whether you're seeking a family adventure or an unforgettable honeymoon. Botswana included in coronavirus free places, no such cases reported yet. Many will head for Okavango Delta as the ultimate trip.  
Read more: Food to fight covid
2. Namibia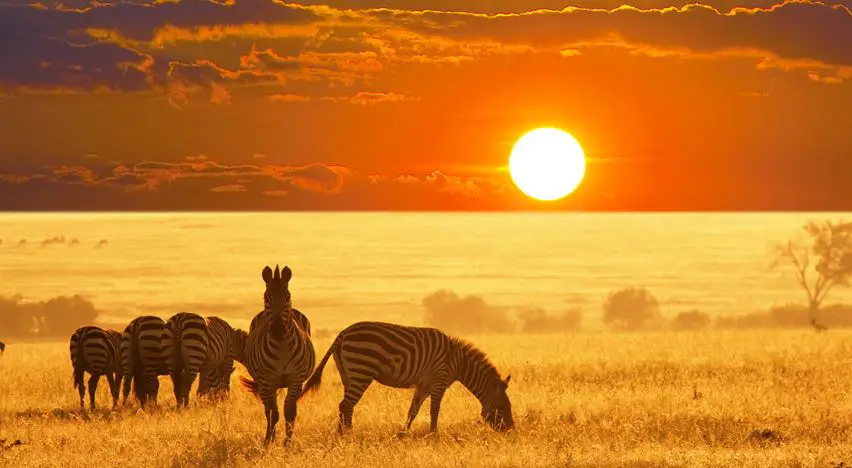 How about experiencing the raw beauty of Namibia? You could begin with a night under the stars at Okonjima Game Reserve, then you can book in for a self-drive safari through Etosha National Park. You may encounter elephants, and big cats such as lions, leopards, cheetahs, and servals. This African nation reported as corona free place.
3. Greenland
When Donald Trump famously offered to purchase the country from Denmark, Greenland sprung to public attention in 2019. As there's much to recommend this remote, rugged island, it's hard to blame him. Greenland is without coronavirus destination, you can travel safely with some health precautions. It located between the North Atlantic and the Arctic Ocean, visitors will discover a land where nature rules supreme. Go whale-spotting off the coast, and find scenery at the Unesco-listed 70km-long Icefjord.
4. Tajikistan
For complete isolation, visit the eastern part of this landlocked country, known locally as the 'roof of the world' ('bam-i-Dunya'). Those who are willing to trade in the comforts of tea huts, lodges, and paths for an untouched paradise of high-altitude, physically challenging valleys, this is a trekking destination for open-minded and well-equipped walkers.




5. Mozambique
This southern African country is home to an incredible amount of coral and a number of popular beaches. This country without coronavirus is a particularly enticing prospect. It is a crescent-shaped coral island that seems lost in time and space, the entire two-mile-long island has been declared a World Heritage Site thanks to the glimpse it gives into 16th-century Africa.
Read More: Major Cities in Nicaragua
6. Nicaragua
Nicaragua combines jungles and volcanoes similar to those of Costa Rica with cultural and agricultural landscapes that make it feel like a cross between Panama and Cuba. In any case, Nicaragua's appeal is inconspicuous and an overland outing will open up heaps of neighborhood subtleties: strict parades; espresso berries and beans drying by the side of the road; volcanoes blue in the tropical murkiness; old-school farms plowed using oxen and ancient Russian tractors; cowboys on horseback.




7. Ethiopia
Hikers and trekkers will find ample fodder in Ethiopia, which is home to the Simien Mountains National Park, a plateau rich with deep valleys and craggy pinnacles, covering 220 square kilometers of the country's north. Ethiopia officially declares as without coronavirus nation by the officials. The south is equally nature-heavy. At Lake Langano, find a number of peaceful eco-lodges, or visit the ancient hilltop city of Harar to experience its idiosyncratic relationship with wild hyenas.
8. Madagascar
A list of Coronavirus free destinations added Madagascar. A paradise for nature-lovers, the world's fourth-largest island is considered "megadiverse". The whole land has dedicated a series to its fascinating fauna. From the cutely creepy aye-aye to the Malagasy giant rat that can jump three feet into the air), it's home to many curious critters. Including the Tsingy de Bemaraha Strict Nature Reserve a labyrinth of limestone that shrouds much of the island's western side it also has a clutch of World Heritage Sites.




9. Uruguay
Surprisingly glitzy pockets the gated city of Punta del Este is known as the "Marbella of South America", the oft struggle-filled history of this verdant country belies its stunning coastline. The best place to visit and also country having no coronavirus cases? Montevideo is laid-back, culturally fascinating and largely tourist-free having a claim to be the cradle of tango and a powerful African musical culture in the candombe street-drumming scene. 
Visit: Best Cities in Uruguay
10. Tanzania
Another wildlife-watching favorite, this nation offers up many types of safari holiday from a camp entirely run by women to one which Brian Jackman has named his perfect safari.
11. Laos
Laos still remains the undiscovered land of south-east Asia works in its favor and also a coronavirus free land. It's like Thailand was 20 years ago. From torchlight tiger safaris and elephant encounters via mosaic-covered temples to French baguettes, there's much to inspire wanderlust.
12. Uzbekistan
Uzbekistan is about the size of Spain, a complicated country delivers flashes of brilliance and immense beauty, according to many tourists. Three of the Silk Road's great cities such as Bukhara, Khiva, and Samarkand are in modern Uzbekistan, as is the Tian Shan mountain range. All the places of this Uzbekistan are now free from coronavirus.
Read About: Best Cities to Visit in Uzbekistan




So till now, apart from the above countries, Myanmar in South-East Asia has remained unaffected countries by the virus epidemic. Still, it is advised to exercise caution, given the destinations' geographical closeness to countries such as China and South Korea where coronavirus is at its peak.
The post Countries Having No Coronavirus Cases | Amazing Places without Coronavirus appeared first on World Tour & Travel Guide, Get Travel Tips, Information, Discover Travel Destination | Adequate Travel.