Nevada may be one of the most underrated states in the U.S. It is often recognized only for being the home of the infamous city of Las Vegas – which everyone should visit at some point – but the rest of the state has a lot to offer as well. Below you'll find our suggestions for the best places to visit in Nevada (and yes, Sin City is still among them!).
5 Best Places to Visit in Nevada
1. Great Basin National Park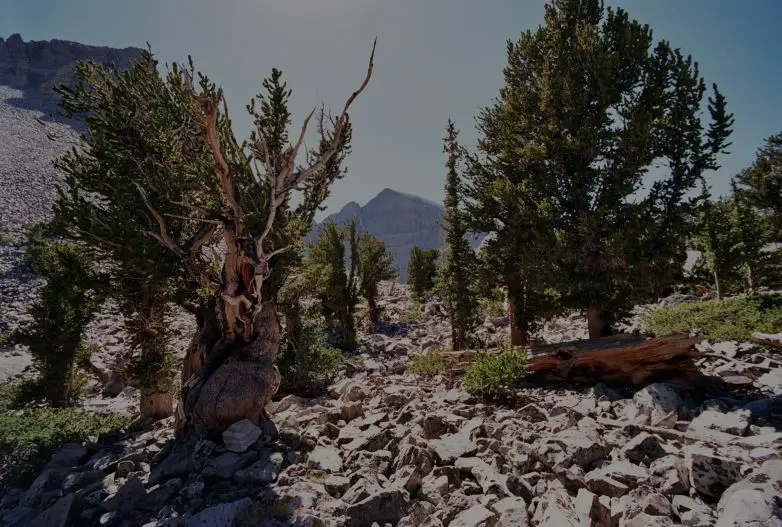 Great Basin National Park offers a unique experience within the state. For starters, you can visit to climb to the top of Wheeler Peak, where there's a 13,000-foot summit and views of Nevada's only glacier. For an entirely different experience, you can also venture below the ground and into the spectacular Lehman Caves. And finally, if you happen to travel to Great Basin during the summer, you can spend the night at one of the park's campgrounds to get the full outdoor experience – including some of the best stargazing in the United States (thanks to a relative lack of light pollution in the surrounding area).
2. Las Vegas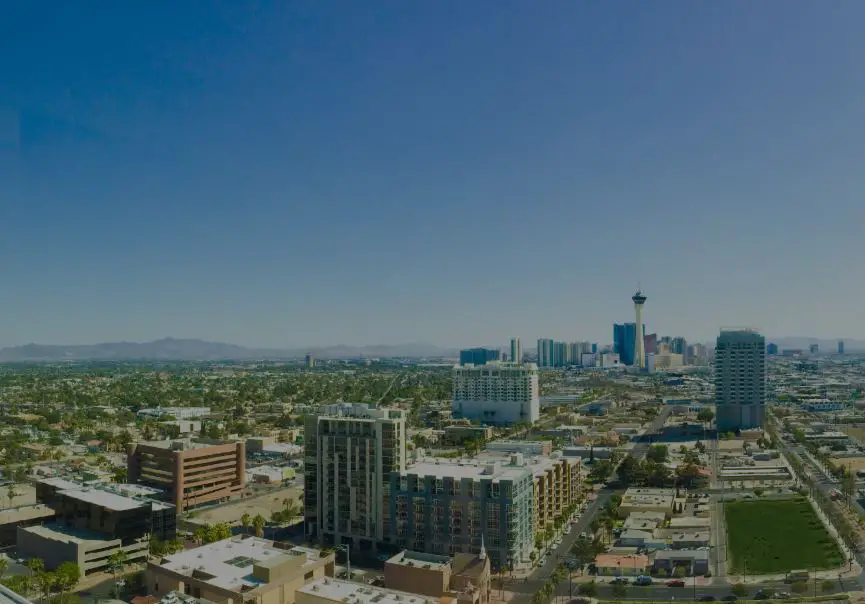 Las Vegas is an interesting contrast with the rest of Nevada, most of which consists of quiet deserts and peaceful national parks. Vegas is pretty much the opposite – but not in a bad way! The city streets are lined with lights, water features, street performers, and tons of tourists, which can all give you the impression that you've stepped right into a whole new world. Aimless wandering can be incredibly fun, though you can't leave Vegas without testing your luck at one of its magnificent casinos (even if you only spend a little bit). Nevada's casino industry is actually facing some interesting challenges of late, with New Jersey leading a host of states outside of Nevada adopting online casino gaming. So far though, the casino resorts in Vegas aren't suffering from this development. There are still more of them than you can count, and when you factor in hotels, shopping areas, performance venues, bars and restaurants, and even rides, there's plenty of fun to be had at these venues without ever touching a poker chip.




3. Lake Tahoe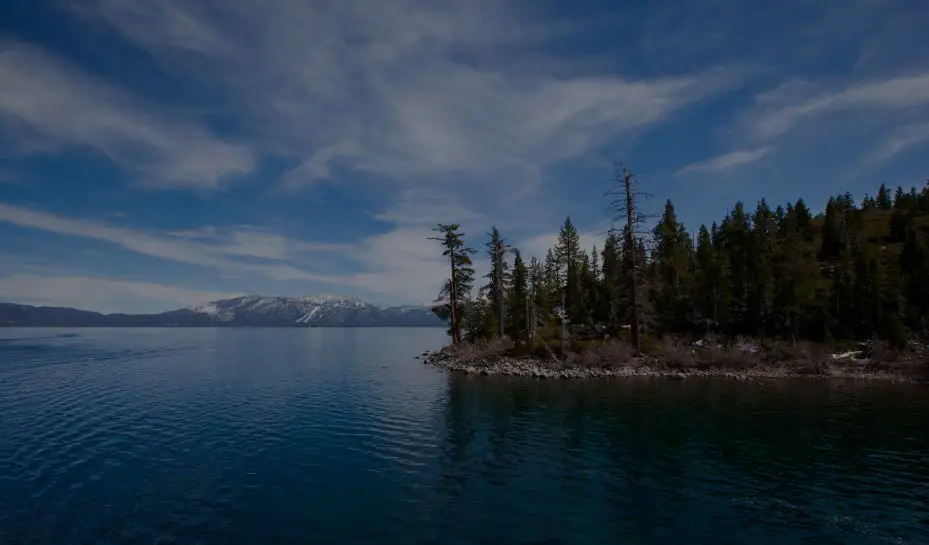 Most people don't realize that the famous Lake Tahoe is actually in both California and Nevada – but that's just the case! One of the best ways to experience this stunning body of water is to enjoy a daytime lake cruise, many of which board on the Nevada side. On your cruise you will likely pass through the lake's Emerald Bay, where the water is appropriately colored in deep greens and blues, and where, with the right timing, you'll be able to catch a stunning sunset over the distant mountains from the perfect angle. If you're visiting the lake during the summer, you can also enjoy it by way of spending an entire day relaxing on one of its beaches. And if you're visiting during the colder months, skiing and snowboarding are also popular activities in the surrounding area.
4. Death Valley National Park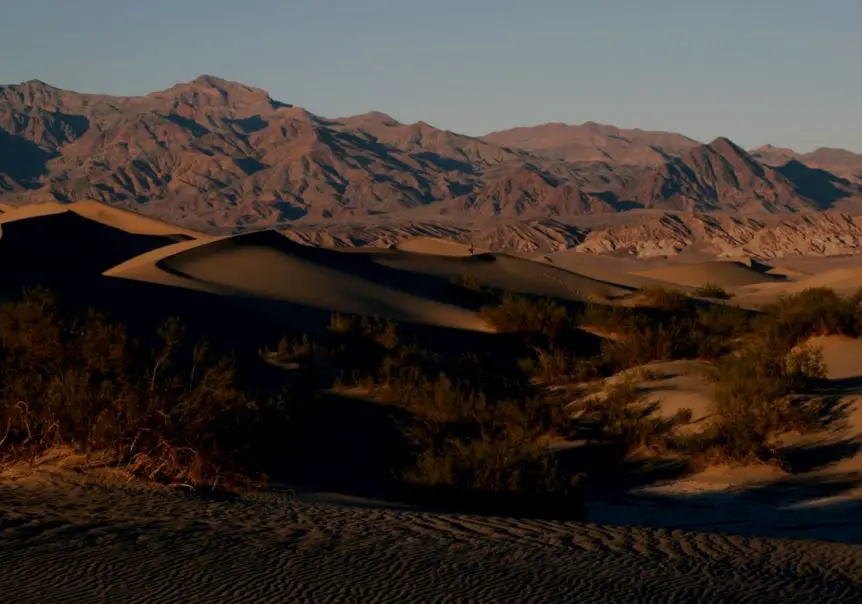 Death Valley may be one of the most diverse national parks around. While its desert areas are known to be some of the hottest in the country, the park still has plenty of snow-capped mountains. At 3.4 million acres, the park gives you ample opportunity to spend a lot of time simply letting yourself wander about through fascinating surroundings. None other than film director George Lucas also thought of this as a cool spot, given that it's where he chose to film portions of the Star Wars series that are now etched permanently onto so many of our minds! So we should also note that if you're a fan of these movies, you can even take an official tour of specific filming locations.




5. The Extraterrestrial Highway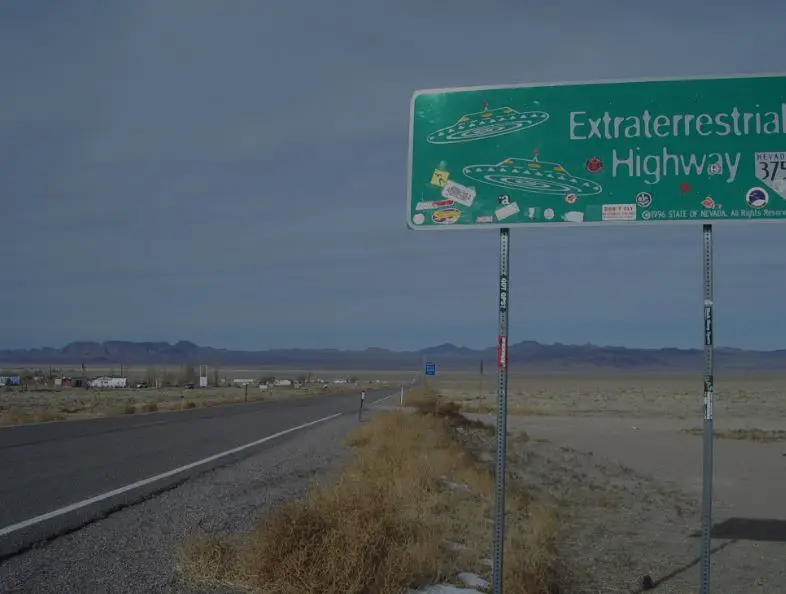 This suggestion is a bit different from the others, as it's more of a drive to open up your imagination than anything else. The scenery is still beautiful, however. As you make the trip down the highway, you'll pass by plenty of billboards and signs alluding to the existence of alien life nearby. You'll also pass relatively close to the iconic Area 51, and even though outsiders are strictly prohibited from entering, it still feels exciting just to be nearby and wonder what could be behind its tall, mysterious fences. Not too far from Area 51 is the town of Rachel, with a population of about 40 peoplewho all firmly believe that alien life exists. Regardless of your opinion on the matter, driving down the Extraterrestrial Highway, interacting with locals, and taking in the scenery may ultimately be one of the most extraordinary experiences you can have in Nevada.
The post 5 Must-Visit Places in Nevada appeared first on World Tour & Travel Guide, Get Travel Tips, Information, Discover Travel Destination | Adequate Travel.