Synopsis: Lakshadweep has some good news to share! Lakshadweep's Minicoy Thundi Beach and Kadmat Beach have both been awarded the Blue Flag, the world's highest honor for beaches.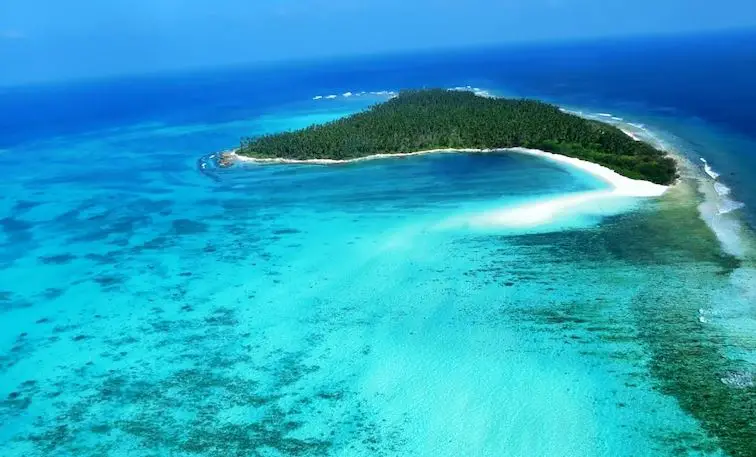 To orient those who are unfamiliar, the Blue Flag is a highly regarded and sought-after international environmental seal of approval. This is a huge success for India, and it demonstrates the country's dedication to preserving marine and coastal ecosystems.
Lakshadweep Island is one of the best honeymoon destinations in India, not only because of its pristine beauty but also because it provides enough quality time to spend with your partner.
The islands of Lakshadweep are home to two beaches that have earned the coveted Blue Flag designation: Minicoy Thundi Beach and Kadmat Beach. This brings the total number of blue flag-certified beaches in India to 12. Both of these beaches are beautiful summer destinations in Lakshadweep that you cannot miss visiting.
Shri Bhupender Yadav, India's Minister of Environment, Forests, and Climate Change, tweeted the exciting news. He thanked everyone and shared his joy.
Proud moment!

Two more Indian beaches have made it to the list of Blue Beaches. Minicoy, Thundi Beach and Kadmat Beach – both in Lakshadweep – are the proud entrants in the coveted list of Blue Beaches, an eco-label given to the cleanest beaches in the world. pic.twitter.com/i2bTdB5tJi

— Bhupender Yadav (@byadavbjp) October 26, 2022
The news was also retweeted by Prime Minister Narendra Modi, who told the people of Lakshadweep that he was happy for them.
He tweeted, "This is great! Congratulations, particularly to the people of Lakshadweep, for this feat. India's coastline is remarkable, and there is also a great amount of passion among our people to further coastal cleanliness. "
About the winner beaches:
Kadmat Beach in Lakshadweep is very popular among cruise ship passengers and those interested in water sports. The beach's white sand is a paradise for people who love nature, and it never fails to impress visitors. Take a deep breath and let the beauty of this beach and its azure waters take your breath away.
Thundi Beach, on the other hand, is another popular and beautiful beach in Lakshadweep. Its clear blue water and soft white sand make it stand out. The beach is well known among swimmers. Both of the beaches are regularly maintained by trained personnel.
Other Blue Flag beaches in India
Diu's Ghoghla, Gujarat's Shivrajpur, Karnataka's Kasarkod and Padubidri, Kerala's Kappad, Andhra Pradesh's Rushikonda, Golden, Odisha's Radhanagar, Tamil Nadu's Kovalam, and Puducherry's Eden are other Blue Flaged beaches in India.
The post Two more beaches in India get the prestigious Blue Flag certification appeared first on World Tour & Travel Guide, Get Travel Tips, Information, Discover Travel Destination | Adequate Travel.