If you are thinking there is only a single Christmas market in Berlin, no my friend you are wrong you can visit over 70 of them here. They range from indoor and covered to those outdoors, ones especially for children with rides and funfairs, to markets with historical themes. Berlin's Christmas markets represent its status as the nation's capital and as its largest city in Germany. Visit one of the many different Christmas markets in Berlin and enjoy a contemplative time with the whole family. In Berlin, you will find nostalgic Christmas markets as well as modern ones with carousels and attractions. We've picked 4 of the best Berlin Christmas markets to immerse yourself in the magic of the festive season and we will also explore some of the things do in Berlin on Christmas.
Berlin Christmas Market 2019
1. Christmas Magic at the Gendarmenmarkt (Dates: 25.11.19 – 31.12.19)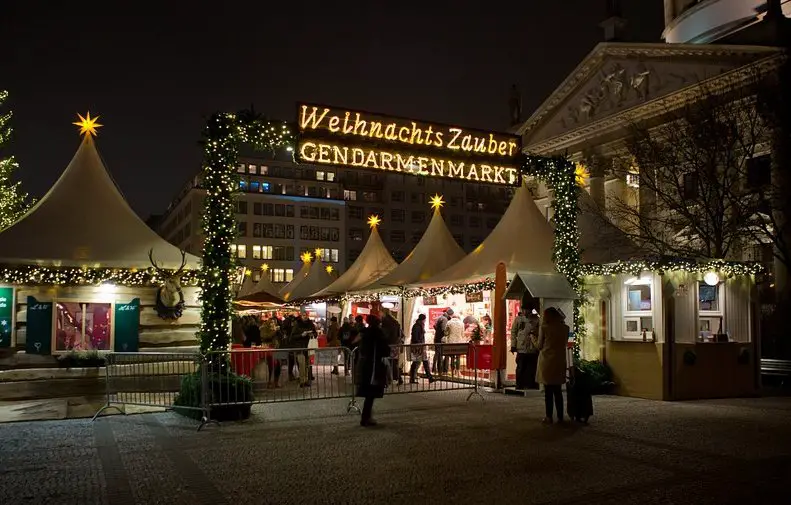 The Weihnachtszauber Market is a tad at the luxury end of the scale, focusing on gourmet food and handcrafted products. This Christmas market in Berlin in the square between the French and German houses of prayer and the Berlin Concert Hall.
Timing: 11.00 to 22.00 (24.12 until 18.00)
Entry Fee: 1 Euro after 14.00 Monday-Friday for music and performances
Address: Gendarmenmarkt
Website: www.gendarmenmarktberlin.de
2. The Christmas Market at Schloss Charlottenburg ( Dates: 25.11.19 – 26.12.19 closed on Christmas Eve)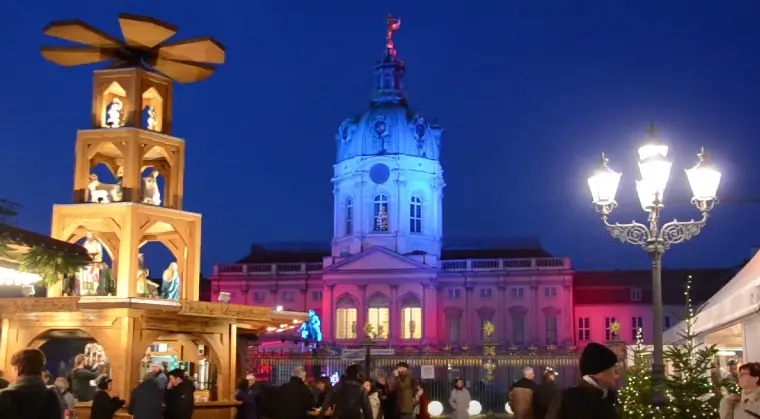 Schloss Charlottenburg Christmas Market, BerlinThis market is held on the grounds of the famous former royal palace in the commercial quarter to the west of the main city center also known as City West. According to Germans, it is the best Christmas market in Berlin. 
Also Read: How to Celebrate Christmas in Florence
Timing: Monday-Thursday: 14.00-22.00, Friday-Sunday:  12.00-22.00
Address: In the grounds of the Charlottenburg Palace
Website: www.wvdsc.de
3. Christmas Market on the Breitscheidplatz (Dates: 25.11.19 – 05.01.20)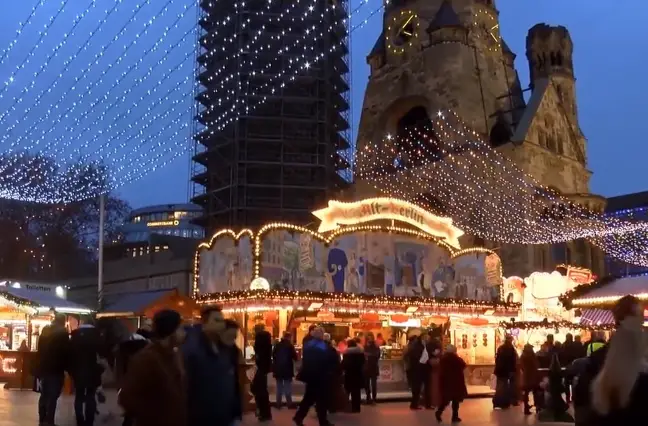 Christmas Market at the Gedächtniskirche is another famous Christmas market in Berlin, this time it takes place near the Gedächtniskirche (a relatively modern memorial church for a German Emperor).
Timing: Sunday-Thursday: 11.00-21.00, Friday-Saturday:  11.00-22.00, (Opening times vary on public holidays)
Address: On the Breitscheidplatz near the Kaiser Wilhelm Memorial Church
Website: www.schaustellerverband-berlin.de
4. Lucia Christmas Market (Dates: 25.11.19 – 23.12.19)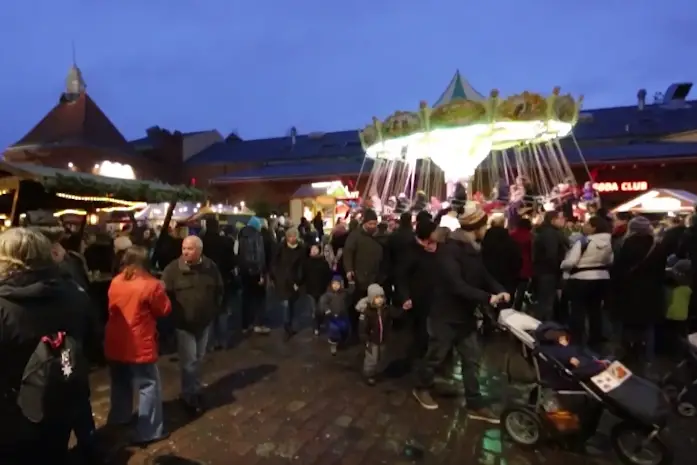 Lucia Market in Pankow a popular market in Berlin is one of the smaller and less overtly commercial in the city and is held a little way out of the center in Prenzlauer Berg.
Read More: Explore Barcelona Christmas Markets
Timing: Monday-Friday: 15.00-22.00, Saturday-Sunday:  13.00-22.00
Address: In the Kulturbrauerei in the Pankow part of Berlin
Website: www.lucia-weihnachtsmarkt.de




Best Things to do in Berlin at Christmas
As winter's chill sets in, the festive season is just warming up in Berlin. As the first snowfalls and the city starts to resemble a snow globe, twinkling lights, Christmas markets, Winter Wonderlands and seasonal delights light up the city's short days and freezing nights to bring festive cheer to tourists and locals alike. These are the top things to do in Berlin over the festive season: 
Don't Miss: Things to do in Barcelona at Christmas
1. Explore Christmas Garden Berlin
Berlin's Botanical Gardens clear a path for guests to appreciate an otherworldly evening time walk around the lit-up gardens. It is the best place to celebrate Christmas in Berlin. There are a few diverse light courses of action to extravagant and Christmas decorations to rouse and appreciate. You can locate a couple of fire pits around the nursery, some monster explode Christmas figures and, obviously, an ice skating arena – fun. 
2. Enjoy at Alexanderplatz Funfair
In case you're searching for a Ferris wheel, a spooky house, and a merry go round, go to Alexanderplatz. It's sort of difficult to miss and difficult to stand up to. The lights and the grounds are so sufficiently bright up and brightened that it draws in local people and visitors the same. Alexanderplatz Funfair invites and charms all ages. Enjoying this funfair is part of the things to do in Berlin for Christmas. There will be little merchants legitimately on Alexanderplatz, yet the Funfair itself is in the parking area simply behind the Alexa shopping center. 




Also Read: How Istanbul Celebrate Christmas
3. Explore Exhibition and Museum from Monet to Kandinsky
The Alte Münze has an exceptional show running this winter, highlighting vivified video projections of works by 16 present-day specialists. It's an interactive media display that highlights crafted by the most elite pioneers including, Klimt, Munch and, obviously, Monet, and Kandinsky. The presentation finishes on January 28 and is definitely justified even despite the social and animating visit. There is music, in addition to recordings, projections, and substantially more to draw in your vivid faculties, synesthesia welcome. Taking part in this event is considered in things to do in Berlin at Christmas. 
4. Get Sweet with Chocolate Treats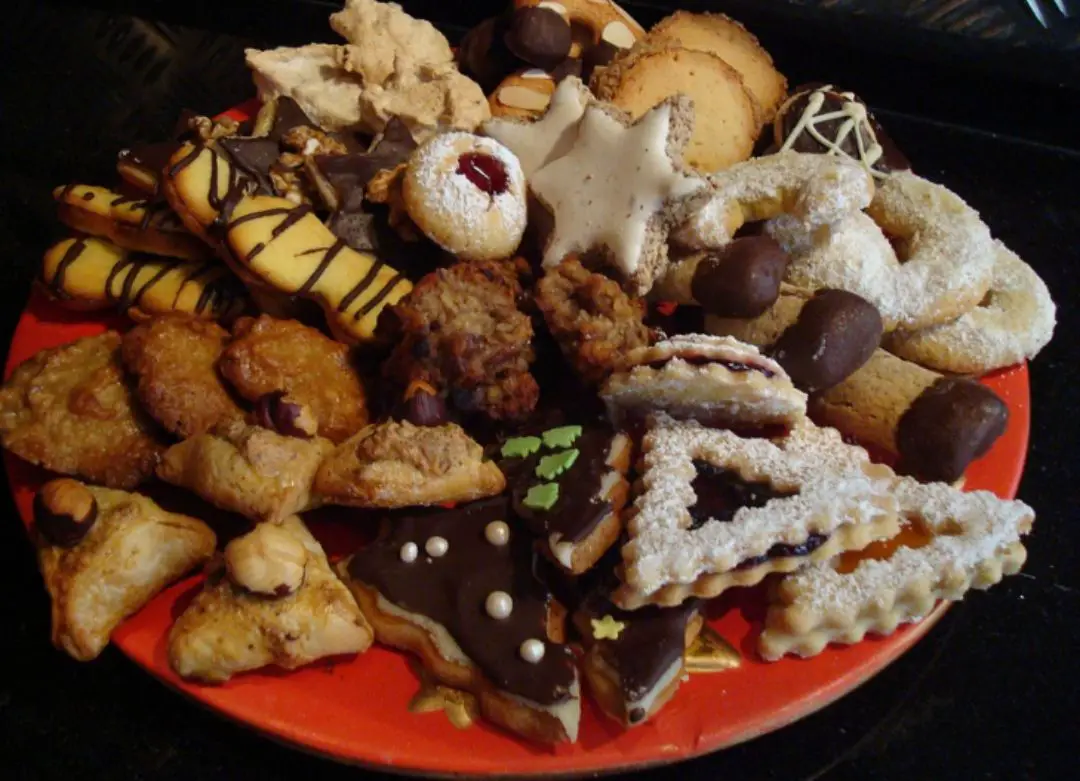 The markets all around Berlin load up on the fanciest chocolates of the year, as genuinely. Regularly, you have your straightforward determinations of Milka and Ritter Sport, which is great and for what it is, however during Christmastime, the general stores begin to get extremely inventive with their chocolate combinations. There's extravagant chocolate out there for everybody, even the veggie lovers. 
Read More: Complete Berlin Travel Guide
5. Explore Spandau's Old Town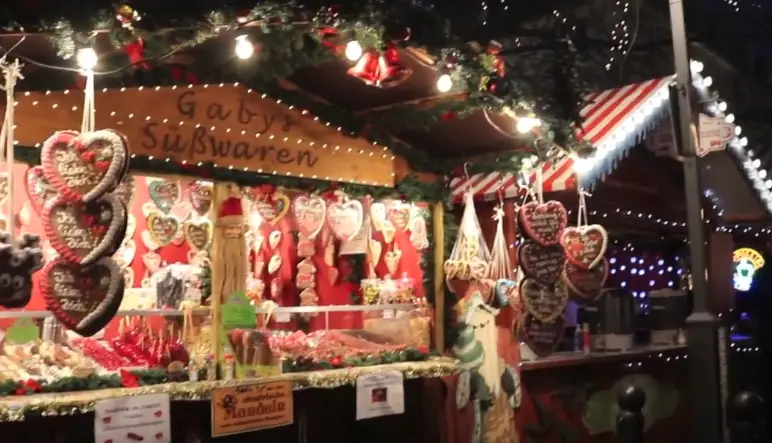 A few people believe that Spandau's Christmas showcase is the best market around the local area; presently, that is easy to refute, however it positively calls up sentiments of interest. If you are looking for the things to do in Berlin at Christmas, just visit this town. The market is set up in the Old Town of Spandau which truly gives it that old European inclination. The Christmas market has more than 200 merchants from all around the globe how's that for a social encounter? Go for the Ukrainian food and live and lost in Konditorei Fester dessert.
So these are the Christmas markets in Berlin, with respect to the things to do in Berlin for Christmas. You can plan according to your comfort. I hope you will love this article as we have tried to provide you as per your concern and kindly share your views in the comment section.
The post Best Christmas Markets in Berlin and Things Do in Berlin on Christmas appeared first on World Tour & Travel Guide, Get Travel Tips, Information, Discover Travel Destination | Adequate Travel.