Synopsis: After two years, Bengaluru's renowned Lal Bagh floral show is back with a bang. This time the flower show is dedicated to two veteran actors from Kannada cinema named Dr. Rajkumar and Puneeth Rajkumar. The ten-day-long flower show will feature a variety of local, international, and Ooty-grown temperate flowers, as well as a few other flowers from ten different countries, including hydrangea, tulips, and Hypericum berries.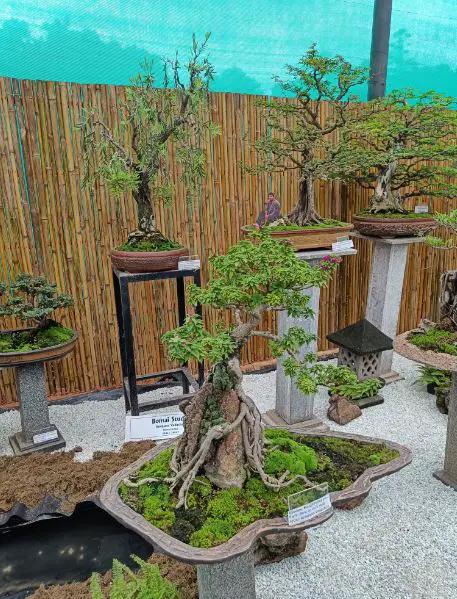 Bengaluru is synonymous with its horticulture and it is also known as the 'Garden City'. So it's no surprise that the city has a few annual flower shows. The Lal Bagh Flower Show is one of the biggest and is organized every year at the Lal Bagh Palace, a heritage site in the heart of the city. However, the show was last held in 2019, after which it went on pause for 2 years. But in 2022, the Lal Bagh Flower Show is back with a bang. 
The Lalbagh Flower Show 2022
After a long hiatus of two years, Bengaluru's famous 11 days long Lal Bagh floral show is back with a bang. The show will open on August 5 and end on August 15, with a special flower show on the occasion of completing 75 years of independence. This year, officials are expecting over 10 to 15 lakh people to contribute their part to accumulate a turnover of over 15 lakh. The Glass House in the Lalbagh Botanical Garden will be showcasing more than 3.5 lakh flower pots with more than 65 different flower varieties on display.
#WATCH | Karnataka: After a gap of two years following the Covid pandemic, the #IndependenceDay Flower Show began at Lalbagh, Bengaluru yesterday

The theme of this year's flower show is a tribute to Kannada film stars Dr Rajkumar and his son Puneeth Rajkumar. pic.twitter.com/aYaZZudRuK

— ANI (@ANI) August 6, 2022
The 10 days long flower show will showcase a variety of flowers including 50 to 60 types of native flowers, over 50 types of international flowers, more than 20 varieties of temperate flowers from Ooty, and a few other types of flowers from 10 nations. Additionally, visitors will get to see flowers such as orchids, carnations, lilies, hydrangea, tulips, begonia, hyacinth, and Hypericum berries, which are rarely found in India. 
Rajendra Kataria, the Chief Secretary of the Horticulture department, personally visited the Lalbagh Flower Show to check the preparation. This year the show was themed on two veteran actors from Kannada cinema Dr. Rajkumar and Dr. Puneeth Rajkumar.
The main highlight of this show is going to be its preparation, which makes this flower show a zero-waste, zero-plastic, and zero-littering event. Which is amazing!
Important information for visitors:
Address: Lalbagh Botanical Garden, Mavalli, Bengaluru
Timings: 7 am to 7 pm.
Entry fee for the show: INR 80 per adult (weekdays), INR 100 per adult (weekends), Kids below 12: INR 30 per person.
The post Bengaluru's Lal Bagh Flower Show is back after two-year hiatus. appeared first on World Tour & Travel Guide, Get Travel Tips, Information, Discover Travel Destination | Adequate Travel.